Pubications
BizTucson - The Region's Business Magazine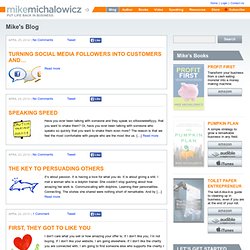 On Stage Every Day I was re-reading First, Break All The Rules by Marcus Buckingham this morning, and in the introduction I came across this quote: "A manager has got to remember he is on stage every day. His people are watching him. Everything he does, everything he says, and the way he says it, sends off clues to […] Read more The Rise Of Self-Serve I was standing in line at the ATM.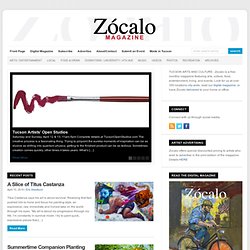 Zocalo Tucson Magazine
A Slice of Titus Castanza Titus Castanza says his art is about survival. Realizing that fact pushed him to hone and focus his painting style, an expressive, raw, immediate and honest take on the world through his eyes. "My art is about my progression through my life. I'm constantly in survival mode.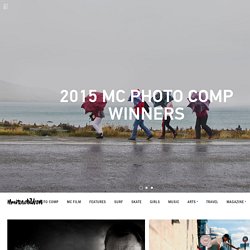 Shit Going on in Skateboarding: 4/3 Hooooolllly FUCK. Most proper, massive noseblunt on a rail, probably ever. He locks in as solid as a brick wall at the top and just sits on it until it's finally time to get out … and just casually rolls away. Fuck. The Album That Changed Everything: Slint 'Spiderland'
informationliberation - The news you're not supposed to know...
Fight Stigma, Not the Stigmatized by David Connor / April 11th, 2014 Back in 1945, Dr. Walter Freeman struck out across America on a mission to save the mentally ill by selling his unique prescription door-to-door: transorbital lobotomy. Over his life, he executed some 2,900 of them.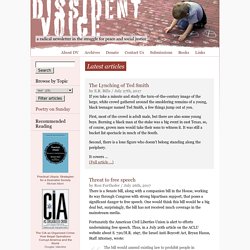 - 19 May 2012 A BUILDING IS NOT ENOUGH: Occupying a Skyscraper for Art Hundreds of people are blocking a street in Milano protesting for the eviction of a skyscraper of 32 floors they were occupying. Torre Galfa, near Stazione Centrale, has been taken the 5 of May by Macao , a group of artists, video makers, journalists, immaterial workers to make a new arts center, to strengthen relationships between art and society and protest against abandoned buildings.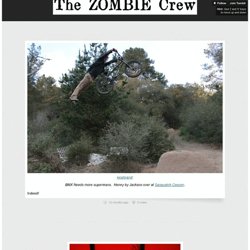 thezombiecrew
Jake I can't help but think of my friend Jake when reading about Tayo. Jake was a friend of mine for quite some time; we worked together in Tucson at this small pizza shop near the university.
Breaking News, Analysis, Politics, Blogs, News Photos, Video, Tech Reviews - TIME.com