Journalism
» Quantifying impact: A better metric for measuring journalism The Linchpen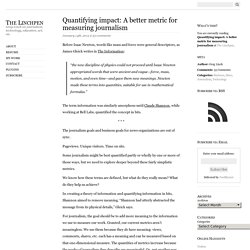 Before Isaac Newton, words like mass and force were general descriptors, as James Gleick writes in The Information :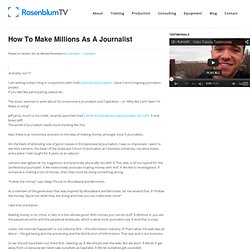 How To Make Millions As A Journalist | Rosenblum TV
And why not??? I am writing today's blog in conjunction with the Carnival of Journalism , Dave Cohn's ongoing journalism project. If you feel like participating, please do.
A DJ Saved My Life: Lessons from the Director of the MIT Media Lab | Rewire
What's the Big Idea?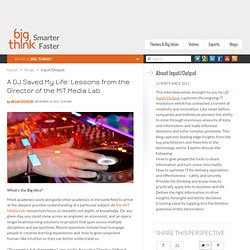 The Job Board for Media Professionals
American Journalism Review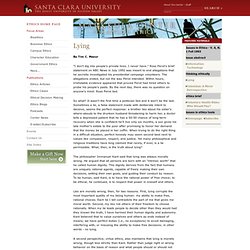 Lying and Ethics
Lying By Tim C.
Hunter S. Thompson - King of Gonzo