Innovation Journalism
Innovations in journalism | ScienceWriters (www.nasw.org)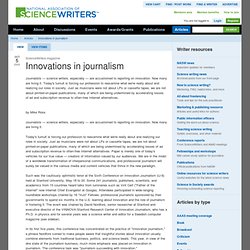 Journalists — science writers, especially — are accustomed to reporting on innovation.
Lisbon Strategy
The Lisbon Strategy , also known as the Lisbon Agenda or Lisbon Process , was an action and development plan devised in 2000, for the economy of the European Union between 2000 and 2010. Its aim was to make the EU "the most competitive and dynamic knowledge-based economy in the world capable of sustainable economic growth with more and better jobs and greater social cohesion", by 2010. [ 1 ] It was set out by the European Council in Lisbon in March 2000.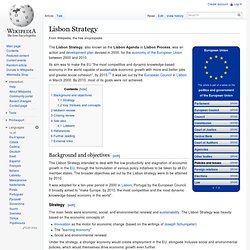 IAMCR2010 - Portugal
Thinking about the Future of Informed Communities and Journalism
Not all aspects of business journalism are as cut and dried as the laws and rules that determine the release of information.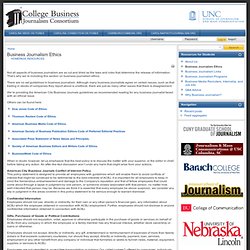 Business Journalism Ethics | College Business Journalism Consortium
Facebook Could Go Public Before Christmas, Valuation A Big Question
How P&G Tripled Its Innovation Success Rate
Innovation Weblog - Trends, resources, viewpoints from Chuck Frey at InnovationTools
Innovation Weblog - Trends, resources, viewpoints from Chuck Frey at InnovationTools
IJF
Slanted Light
The Innovation Journalism Blog
INJO-1-5
INJO-2-3