Other
Australia Gay Marriage Advocacy Group Unveils Sweet, Sexy New Ad. An Australian same-sex marriage advocacy group's sexy, dramatic new campaign has the blogosphere abuzz.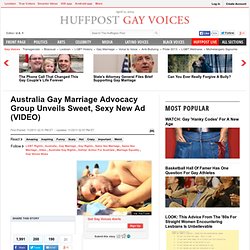 The independent advocacy organization GetUp! Action for Australia produced the new ad, simply titled "A Love Story," which depicts two handsome men enjoying romantic dates and dealing with family crises before a proposal and the subsequent nuptials. "It's time," the ad proclaims at the conclusion. "End marriage discrimination. " Though a slim majority of Australians support marriage equality, few reportedly rate it highly as a national issue. Better than Kahlua or How to Make Coffee Liqueur – #HappyHourFriday — A Denver Colorado Food Blog - Sharing food through recipes and photography. My youngest daughter Lauren works at Nordstrom's in their Visual Merchandising department; she is one of the elves that work behind the scenes for weeks in preparation for the big reveal of all things Christmas the day after Thanksgiving.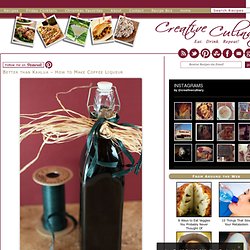 I won't say it's not hard for me that we don't spend the holiday together but I respect Nordstrom's tradition; it's so in line with my own. That being said; I struggled with doing a post this week before Thanksgiving that had any mention of Christmas. But…no make that a big BUT; I'm really doing this for you! I decided it was worth jumping the gun a few days than waiting until it's too late to share this recipe that is the perfect gift for you to give friends and family over the holiday gift giving season. Garden Thorns. 16 Theme Songs From Disney Afternoon Cartoons. 3 Slices (Game Battle) My girlfriend and I were waiting for some friends at the mall. Just Little Things. Hi!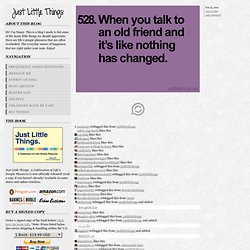 I'm Nancy. This is a blog I made to list some of the many little things we should appreciate. Here are life's simple pleasures that are often overlooked. The everyday ounces of happiness that are right under your nose. Just Little Things. Hi!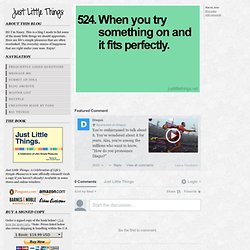 I'm Nancy. This is a blog I made to list some of the many little things we should appreciate.  Dress Verleih: Ein Kleid für einen Abend  Herbst und Winter sind Ball- und Festsaison - und ohne schickes Outfit geht da nichts.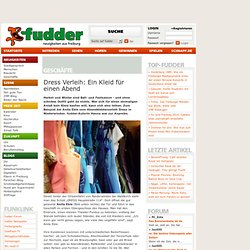 Wer sich für einen einmaligen Anlaß kein Kleid kaufen will, kann sich eins leihen. Zum Beispiel bei Anita Eble vom Abendkleiderverleih Dress in Niederwinden. fudder-Autorin Hanna war zur Anprobe. Recording The Legend Of Zelda 25th Anniversary Theme. 5 Useful Websites To Learn Maths | Technically Digital. If you are a constant user of the Internet, and a student at the same time, you should probably know that the Internet could be the biggest text-book if you want.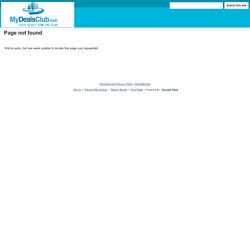 That is why, in this post we will list down 5 useful websites for learning Math. From beginner math learners, to advanced ones, everyone can make use of the below mentioned websites. Khan Academy is one of the best educational websites on the Internet. Mario Bros. Sheet Music.
---