Christmas '11
I was really excited about this pair of gloves. From the description, they seemed to be just what I needed: a well-fitting, stylish pair of leather gloves for the winter. Because of the stretchy parts (spandex?), and the ergonomic contours, these gloves fit great and conformed to my hand. Even as I curled my fingers to grab things. And they're thin too, which makes handling things like keys and cash easy.
Bionic Men's Cashmere-Lined Dress Gloves: Sports & Outdoors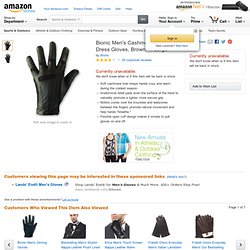 Magnum Folder, Black G-10 Handle, 3.50 in. Blade, Plain: Home Improvement
Columbia River Knife and Tool's 1150 Elishewitz Horus Razor Edge Knife: Home Improvement
OP Technocracy: Syndicate (9781565044210): Mark Cenczyk
SAS Survival Handbook, Revised Edition: For Any Climate, in Any Situation (9780061733192): John 'Lofty' Wiseman
Grand Trunk Ultralight Camo Hammock: Sports & Outdoors
Dewalt DW1263 14-Piece Cobalt Pilot Point Twist Drill Bit: Home Improvement
The Eiger Sanction: A Novel (9781400098026): Trevanian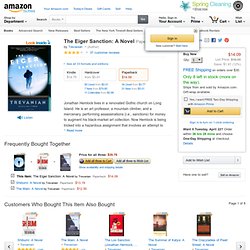 Flip to back Flip to front Listen Playing... Paused You're listening to a sample of the Audible audio edition. Learn more <div> Jonathan Hemlock lives in a renovated Gothic church on Long Island.
Land of Eight Million Dreams: Year of the Lotus (Changeling: The Dreaming) (9781565047228): Deena McKinney, Jim Moore, Wayne Peacock
OP Umbra 2nd Edition (Werewolf: The Apocalypse) (9781565043619): Brian Campbell, Rob Hatch
Book of the Weaver (9781565043114): Sue Armstrong, Deena McKinney, Ethan Skemp, Sven Skoog, Stephan Herman
Super Sneaky Uses for Everyday Things: Power Devices with Your Plants, Modify High-Tech Toys, Turn a Penny into a Battery, Make Sneaky Light-up Nails ... Sneaky Levitation with Everyday Things (9781449408145): Cy Tymony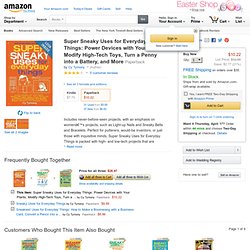 Book Description Release Date: November 1, 2011 As the eighth book in Cy Tymony's Sneaky Uses series includes never-before-seen activities, including Sneaky Fashion such as Light-up Nails and Sneaky Belts and Bracelets. Over 30 new inventions are outlined inside , and most projects can be completed in just minutes using common items already found around the house.
King Cube Silicone Ice Cube Trays, Set of 2
To keep cocktails, sodas, lemonade and iced tea perfectly chilled, pour them over extra-large ice cubes made in our unique trays. The 2" cubes melt slowly to keep drinks colder longer, and it's easy to create flavor infusions by freezing fruits, herbs or citrus zest right into the ice. Choose from one six-cube tray or a set of two four-cube trays. Customize cubes with your favorite garnishes.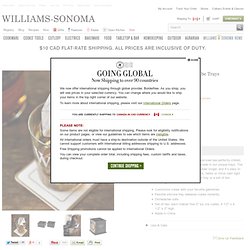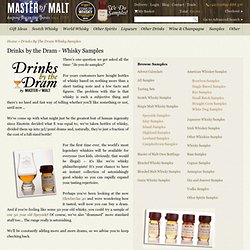 Drinks By The Dram - Whisky Samples - Master of Malt
There's one question we get asked all the time: "do you do samples?" For years customers have bought bottles of whisky based on nothing more than a short tasting note and a few facts and figures. The problem with this is that whisky is such a subjective thing and there's no hard and fast way of telling whether you'll like something or not, until now...
Pampa Hi / Shoes / Mens
Prism Stowaway Parafoil Kite: Toys & Games
Black Lotus - Water Lily silkscreened necktie - CYBEROPTIX TIE LAB
Black Lotus. Art Nouveau inspired water lilies climb up high - the Lotus represents perfection, elegance and beauty in form in many Asian and Buddhist cultures. Sophisticated tone-on-tone print. Like a bow tie? Check out our Black Lotus Bow Tie
ThumbSaver TS001 Magnetic Nail Setter Bonus Pack Includes The Standard and Mini Size: Home Improvement
Sagaform Rocking Whiskey Glasses, 6 3/4-Ounces, Set of 6: Home & Garden
FREE Two-Day Shipping is available to Amazon Prime members. To join, select "Yes, I want FREE Two-Day Shipping with Amazon Prime" above the Add to Cart button and confirm your Amazon Prime free trial sign-up during checkout. Amazon Prime members enjoy: Unlimited Free Two-Day Shipping Instant streaming of over 40,000 movies and TV episodes A Kindle book to borrow for free each month - with no due dates Important: Your credit card will NOT be charged when you start your free trial or if you cancel during the trial period. If you're happy with Amazon Prime, do nothing.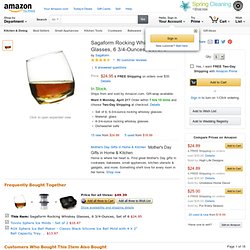 Black & Decker BDL100AV All-In-One SureGrip Laser Level: Home Improvement
Flip to back Flip to front Listen Playing... Paused You're listening to a sample of the Audible audio edition. Learn more See all 2 images <div> Following the success of <em>The Complete Worst-Case Scenario Survival Handbook</em> (more than 150,000 copies sold!)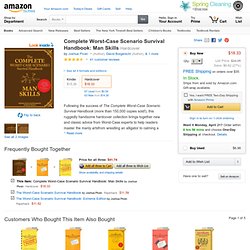 Complete Worst-Case Scenario Survival Handbook: Man Skills (9780811874830): Joshua Piven, David Borgenicht, Ben H. Winters