Business Card
Business Cards - Full Color Printing - Digital Printing Company. Cookies let us identify you as a registered user of our site, retrieve your account history and data, and tailor the site to your specific needs and preferences.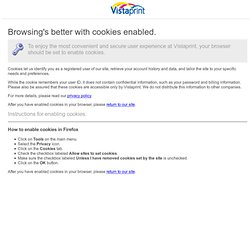 While the cookie remembers your user ID, it does not contain confidential information, such as your password and billing information. Please also be assured that these cookies are accessible only by Vistaprint. We do not distribute this information to other companies. Open Business Cards by Keith Hopper. The project goal is to create 100 Creative Commons licensed background images for anyone to use for free.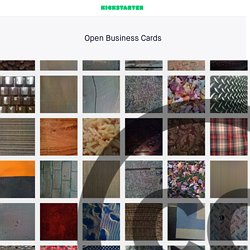 To kick things off, I'll create 100 mini business cards using the photos.Why 100 images? MOO MiniCards let you put custom photos on the back of high quality mini business cards. Since MiniCards come in packs of 100 and you can upload up to 100 of your own images, I thought it would be fun to create a pack with every single card you hand out being unique and open. Photo by visualdensityWhy $100? Blomus Business Card Holder.
Ultimate Business Cards - 3D Business Cards, Animation Business Cards, 30 Mil Business Cards, Specialty Business Cards, Transparent Business Cards. Premium and Unique Business Card Templates. CARDOBSERVER. MOO helps you easily create professional Business Cards using your photos.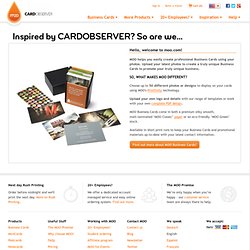 Upload your latest photos to create a truly unique Business Cards to promote your truly unique business. Choose up to 50 different photos or designs to display on your cards using MOO's Printfinity technology. Upload your own logo and details with our range of templates or work with your own complete PDF design. MOO Business Cards come in both a premium silky smooth, matt-laminated 'MOO Classic' paper or an eco-friendly 'MOO Green' stock.
---