Science
Moonbase Alpha on Steam. About the Game NASA has once again landed on the lunar surface with the goal of colonization, research, and further exploration.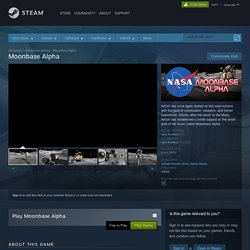 Shortly after the return to the Moon, NASA has established a small outpost on the south pole of the moon called Moonbase Alpha. Utilizing solar energy and regolith processing, the moonbase has become self-sufficient and plans for further expansion are underway. In Moonbase Alpha, you assume the exciting role of an astronaut working to further human expansion and research. Returning from a research expedition, you witness a meteorite impact that cripples the life support capability of the settlement.
Welcome to NanoSpace! Chemsoc Timeline. We would like to invite you to suggest other items for inclusion in the chemsoc timeline.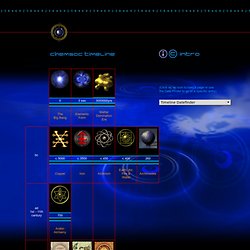 All genuine suggestions will be considered and those accepted will be credited to the individual responsible! The events do not have to be chemistry related - just notable discoveries or incidences that are of interest to scientists and the general public. Please Email timeline@chemsoc.org with your suggestion, where possible please include the date the event/discovery took place and some basic details: where it took place, who was involved and maybe some other sources of information. You can even make predictions for inventions or discoveries that you think will be made in years to come. 3M Science of Everyday Life - Discovery Education.
3-6 Student Interactives - Science. CSI: The Experience - Web Adventures. New Sims.
Biology. Chemistry. Science. Game for science - Virtual world devoted to science, technology and free educational games online. 50 Really Cool Online Tools for Science Teachers. A 21st-century education revolves around the Internet for everything from collaboration, tools, lessons, and even earning degrees online.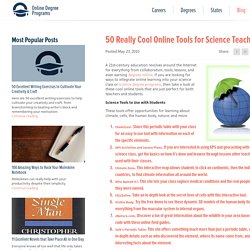 If you are looking for ways to integrate online learning into your science class or science degree programs, then take a look at these cool online tools that are just perfect for both teachers and students. Science Tools to Use with Students These tools offer opportunities for learning about climate, cells, the human body, nature, and more. ChemiCool. Share this periodic table with your class for an easy to use tool with information on each of the specific elements.GPS Activities and Lesson Plans.
---