IAG Resources
Course Choice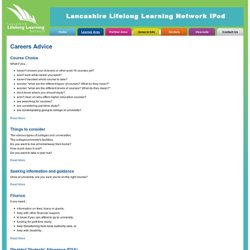 LLLN Careers Advice
Visaroute is an easy to use online tool which will provide a list of progression routes that match your qualifications, experience and expertise as well as lots of other useful information about courses you may be interested in.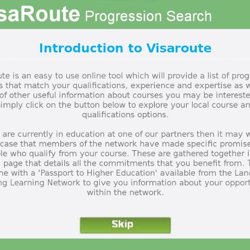 Lancashire LLN Visaroute
This free e-learning course will give you a good foundation in preparing and implementing an effective job search strategy. At the end of the course, once you have completed the online assessment, you will be able to download a certificate of achievement. This course offers a guarantee that if you follow the activities recommended, you will increase your chances of finding a job.
Career Ahead - The Fundamentals Training Course e-learning Courseware
Universites review & ranking
With more than 85 million members in more than 200 countries, LinkedIn is a professional social network worth using, understanding and optimizing.