Chemistry
Periodic Table: virtual reactions
Crash Course Chemistry
Interactive Features | More Science Whether gas, liquid or solid; radioactive or stable; reactive or inert; toxic or in your vitamin pill, the 118 building blocks each has its own chemically idiosyncratic characteristics--and certain commonalities.
Explore Shale geology, water, gas, oil
Flash Animations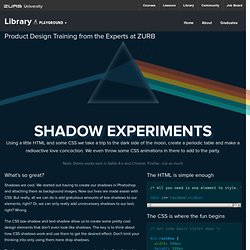 What's so great? Shadows are cool.
Heating Plastics
Conductive Polymers
The Integrated Circuit
Laser
Invar® & Steel Alloys
Chirality - Chemistry 2001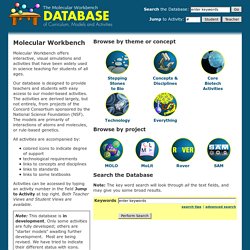 Molecular Workbench offers interactive, visual simulations and activities that have been widely used in science teaching for students of all ages. Our database is designed to provide teachers and students with easy access to our model-based activities. The activities are derived largely, but not entirely, from projects of the Concord Consortium sponsored by the National Science Foundation (NSF).