Fonts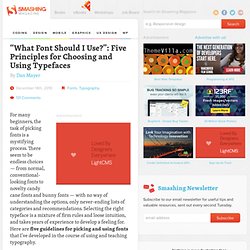 For many beginners, the task of picking fonts is a mystifying process. There seem to be endless choices — from normal, conventional-looking fonts to novelty candy cane fonts and bunny fonts — with no way of understanding the options, only never-ending lists of categories and recommendations. Selecting the right typeface is a mixture of firm rules and loose intuition, and takes years of experience to develop a feeling for.
10 Principles For Readable Web Typography - Smashing Magazine
Typography on the Web
Free Font Download - Sketch Rockwell font
Web-Safe Fonts for Your Site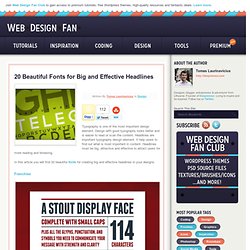 Typography is one of the most important design element. Design with good typography looks better and is easier to read or scan the content. Headlines are important typography design element. It help users to find out what is most important in content. Headlines must be big, attractive and effective to attract users for more reading and browsing.