Financial
Budget Calculator - YouCanDealWithIt. Creating a budget just got easier!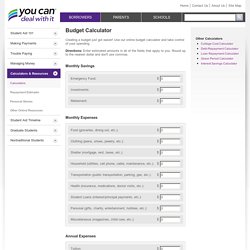 Use our online budget calculator and take control of your spending. Directions: Enter estimated amounts in all of the fields that apply to you. Patents. Creative Commons Search. Patft » Page 1 of 1. Voice - One phone number, online voicemail, and enhanced call features. Calendar. Log on to Credit Karma | Always Free.
Copyright© 2007–2014 Credit Karma™, Inc.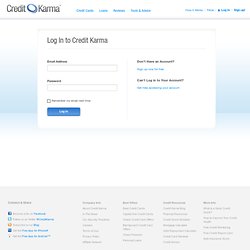 Credit Karma is a registered trademark of Credit Karma, Inc. All Rights Reserved. Free File Fillable Forms. Where's My Refund - It's Quick, Easy, and Secure. Grants.gov - Home.
---