Afghanistan
Nachrichten - CIA - The World Factbook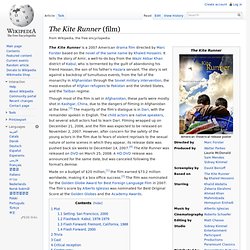 The Kite Runner is a 2007 American drama film directed by Marc Forster based on the novel of the same name by Khaled Hosseini. It tells the story of Amir, a well-to-do boy from the Wazir Akbar Khan district of Kabul, who is tormented by the guilt of abandoning his friend Hassan, the son of his father's Hazara servant.
Nachrichten - The Kite Runner (film)
Nachrichten - TOLOnews.com
Nachrichten - Mullahs' Role in Violence
Saturday, 05 February 2011 18:33 Written by Parwiz Shamal Afghanistan has turned into a symbol of violence and terror. People living in different parts of Afghanistan are currently experiencing various types of violence.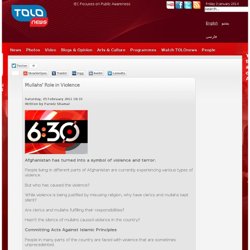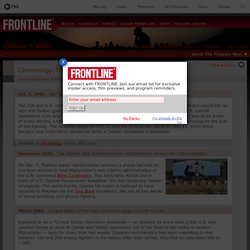 Oct. 7, 2001 War in Afghanistan begins The CIA and U.S. military draw up plans for an "unconventional war" in which CIA officers would link up with anti-Taliban guerrillas inside Afghanistan.
Chronology - The Afghanistan War | Obama's War | FRONTLINE
A TIMELINE OF THE IRAQ WAR
MARCH 19, 2003: Bush launches invasion of Iraq