WordPress
How to Troubleshoot WordPress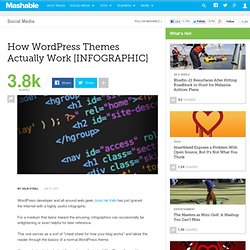 WordPress developer and all-around web geek Joost de Valk has just graced the Internet with a highly useful infographic. For a medium that leans toward the amusing, infographics can occasionally be enlightening or even helpful for later reference. This one serves as a sort of "cheat sheet for how your blog works" and takes the reader through the basics of a normal WordPress theme.
Aug 18 2009 Mod_rewrite is an Apache-based rewrite engine for dynamically rewriting URLs. It's built into Apache servers natively, though not enabled by default.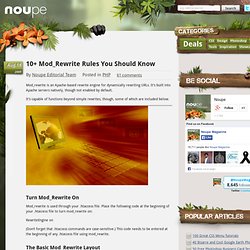 10 Mod Rewrite Rules You Should Know - Noupe Design Blog
» How to Customize Your WordPress Dashboard - Erica Says
Beginning WordPress Development: A Look at Common Functions
WordPress is a great blogging and CMS platform.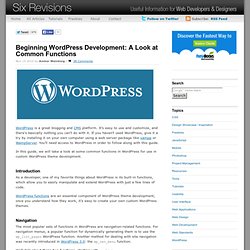 The WordPress platform is an integral part of the Envato™ ecosystem.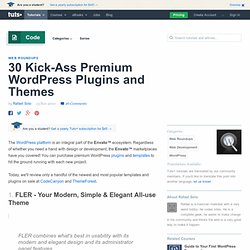 30 Kick-Ass Premium WordPress Plugins and Themes
Broadcasting live streams have always been the desire of many bloggers, but there was not a great theme to manage it in WordPress.
How to Add Live Stream in WordPress with Live Theme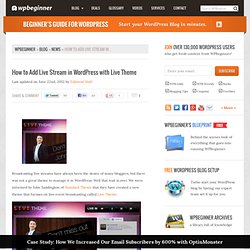 Working with Custom Page Templates in WordPress
How to Choose a Web Hosting Plan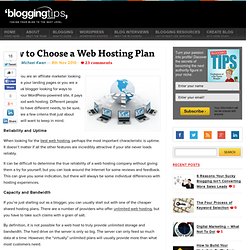 Whether you are an affiliate marketer looking to optimize your landing pages or you are a professional blogger looking for ways to enhance your WordPress-powered site, it pays to have good web hosting.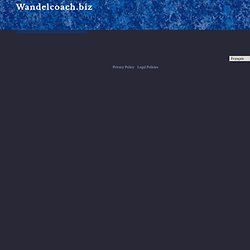 Database Management Questions - Database Management Software Essentials?
Helaas, de door u gevraagde url kunnen we niet vinden. Excuses voor dit ongemak!
Database Management Software
Theme Framework & Child Themes 101 — Desperately Seeking WordPress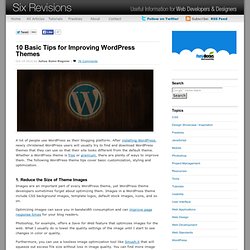 A lot of people use WordPress as their blogging platform.
10 Basic Tips for Improving WordPress Themes
We Fix WordPress Blogs | Get Expert Help Enhancing, Upgrading, and Migrating Your WordPress Blog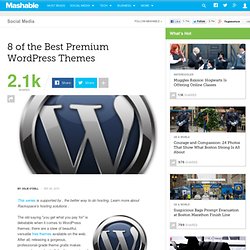 This series is supported by Rackspace , the better way to do hosting. Learn more about Rackspace's hosting solutions here .
8 of the Best Premium WordPress Themes
Blog Marketing How-To Guide - Lesson 2
Blog Marketing How-To Guide – Lesson 2 – Branded Destinations
WordPress is one of the best CMSs out there — if not the best (but of course, I'm biased because I'm a WordPress fanatic).
How to Customize the WordPress Admin Area
The Ultimate Guide to Placing Ads in the Thesis WordPress Theme
If you run a website, you likely want to include ads of some kind in your template.
The Power of CSS Specificity (And How It Applies to Thesis)
Specificity in CSS is powerful.
Getting started with regular expressions For many beginners, regular expressions seems to be hard to learn and use. In fact, they're far less hard than you may think.
3 Simple and Effective Comment Styling Tips for Thesis
Y our community talks in your comments section.
Useful WordPress Configuration Tricks That You May Not Know