TCC HTML 4.0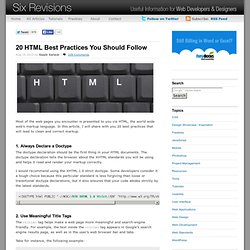 Most of the web pages you encounter is presented to you via HTML, the world wide web's markup language. In this article, I will share with you 20 best practices that will lead to clean and correct markup. 1. Always Declare a Doctype
I could say that HTML has come a long way since its first standard specification, HTML 2.0, was published in 1995. I would like to say that – but it wouldn't be true. It only took another four years for the next specification to be published – HTML 4.01, in 1999 – and here we are, eight years later, with no significant advances having been made since then. But maybe that's a good thing.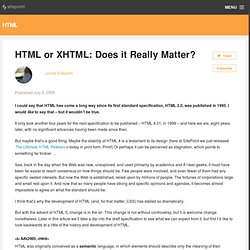 HTML or XHTML: Does it Really Matter?
HTML 4 Elements
Structure of an HTML 4 Document
Elements and Tags Elements are the structures that describe parts of an HTML document. For example, the P element represents a paragraph while the EM element gives emphasized content. An element has three parts: a start tag, content, and an end tag.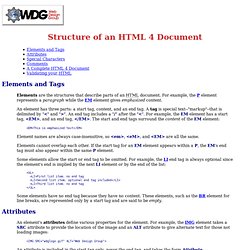 REC-html40-19980424 W3C Recommendation, revised on 24-Apr-1998 This version:
HTML 4.0 Specification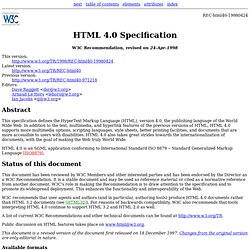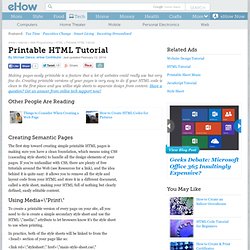 Best Way - HTML 4.0 Tutorial
Now you've got two style sheets set up, you need to determine which rules the printable style sheet will contain.