TCC HTML 4.0
Periodic Table of the Elements - Josh Duck. 20 HTML Best Practices You Should Follow. Most of the web pages you encounter is presented to you via HTML, the world wide web's markup language.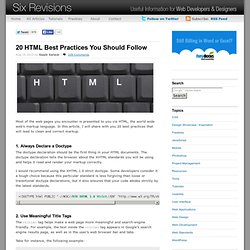 In this article, I will share with you 20 best practices that will lead to clean and correct markup. 1. Always Declare a Doctype. HTML or XHTML: Does it Really Matter? I could say that HTML has come a long way since its first standard specification, HTML 2.0, was published in 1995.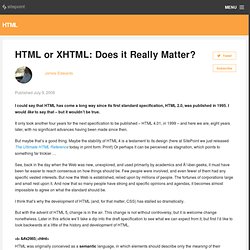 I would like to say that – but it wouldn't be true. It only took another four years for the next specification to be published – HTML 4.01, in 1999 – and here we are, eight years later, with no significant advances having been made since then. But maybe that's a good thing. HTML 4 Elements. Structure of an HTML 4 Document. Elements and Tags Elements are the structures that describe parts of an HTML document.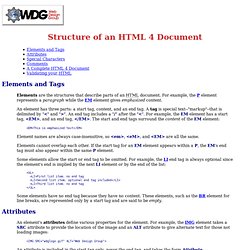 For example, the P element represents a paragraph while the EM element gives emphasized content. An element has three parts: a start tag, content, and an end tag. HTML 4.0 Specification. REC-html40-19980424 W3C Recommendation, revised on 24-Apr-1998 This version: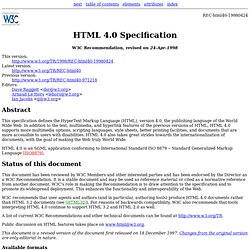 Best Way - HTML 4.0 Tutorial. Now you've got two style sheets set up, you need to determine which rules the printable style sheet will contain.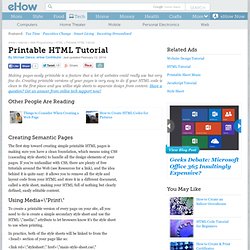 Generally, users print pages because they want a copy of the main text on the page--the article, the order confirmation, etc. They don't need all the navigational elements or menus--links are useless on a printed page, after all--and in the vast majority of cases they don't need any images, either. To get rid of those, simply use the CSS \"display: none\" rule.
---