Small Business Resources
Resource for Startups Who Hustle
{pricing} 46 random tips to help you price your stuff - blog - build a little biz
pricing. seriously, i think this is one of the most challenging parts of building your own little biz. last week i recommended an ebook called earn what you deserve. this book does not give you a magic formula for figuring out your pricing. what it does do is tackle the underlying issues you need to consider before you can really charge what you are worth. let me say that again. no pricing advice in the world is going to help you if you do not have a sense of the value of your work. earn what you deserve is going to help you do that. with it, you consider what it means to be a biz owner, tackle your own beliefs about money and finances, figure out the true cost of doing business, look at new ways of marketing and selling, and start to build your own sense of value in your work and your product. once you have done that, then what?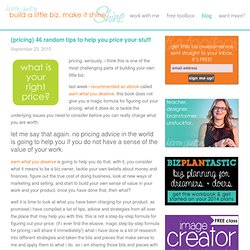 With 15 years of industry experience, 100′s of websites built, thousands of pages of content written, my team and I can help you create a powerful digital presence. For more information and to book a coffee date with me to talk about your web presence, please visit Plum Deluxe Productions. A BIG thanks to Andy who is not only wise, but generous with it – and *really* knows his stuff.
I can see the future. Your future. It is very, very bright.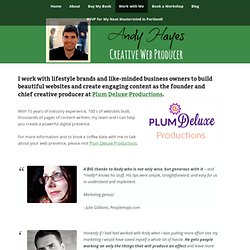 Why You Need to be Careful with Your Domains
10 Key Points in the New Client Pre-Nuptial Agreement | PR 2.0
Devs: Help & Get Help With HackerBuddy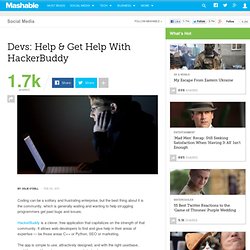 Coding can be a solitary and frustrating enterprise, but the best thing about it is the community, which is generally waiting and wanting to help struggling programmers get past bugs and issues. HackerBuddy is a clever, free application that capitalizes on the strength of that community. It allows web developers to find and give help in their areas of expertise — be those areas C++ or Python, SEO or marketing. The app is simple to use, attractively designed, and with the right userbase, could be a real boon to programmers and startup types.
How to Start a Corporate Training Company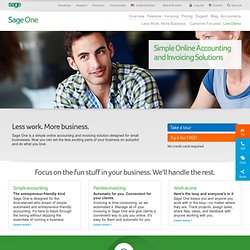 " . . . The best comprehensive all-in-one solution for small businesses."—TopTenREVIEWS2