Loops - Tools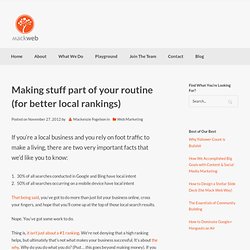 Search Engine Optimization» Blog Archive » Making stuff part of your routine (for better local rankings)
If you're a local business and you rely on foot traffic to make a living, there are two very important facts that we'd like you to know: 30% of all searches conducted in Google and Bing have local intent 50% of all searches occurring on a mobile device have local intent That being said , you've got to do more than just list your business online, cross your fingers, and hope that you'll come up at the top of those local search results. Nope. You've got some work to do. Thing is, it isn't just about a #1 ranking .
What's Your Content Performance Ratio?
When people start content marketing initiatives, they often have lots of new, exciting ideas and brainstorms about how they can generate lots of social attention, influence the influencers, and attract high-quality links. However, it can be very easy to get carried away with all of these new ideas and concepts and forget that the best content for your brand, might already exist…. The first step for us, in any content marketing project, is to perform a content audit . This allows us to:
A Guidebook to Effective Review Management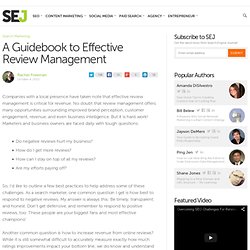 Companies with a local presence have taken note that effective review management is critical for revenue.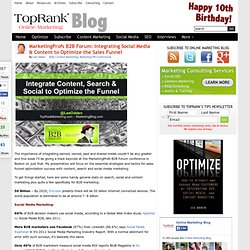 How to Use Social Media & Content Marketing to Optimize the Sales Cycle #mpb2b
The importance of integrating earned, owned, paid and shared media couldn't be any greater and this week I'll be giving a track keynote at the MarketingProfs B2B Forum conference in Boston on just that.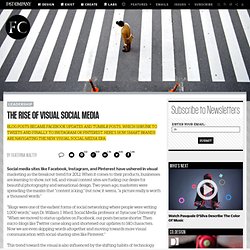 Social media sites like Facebook, Instagram, and Pinterest have ushered in visual marketing as the breakout trend for 2012.
I would like to share a recent new tool finding that hopefully can help you to analyze your site's linking with an easier graphic visualization .
Visualize your Site's Link Graph with NodeXL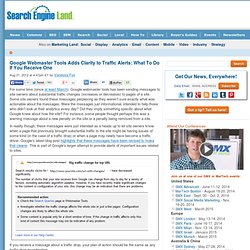 For some time (since at least March ), Google webmaster tools has been sending messages to site owners about substantial traffic changes (increases or decreases) to pages of a site. Some site owners found these messages perplexing as they weren't sure exactly what was actionable about the messages.
Google Webmaster Tools Adds Clarity to Traffic Alerts: What To Do If You Receive One
Q&A From E-Commerce SEO: Fix and Avoid Common Issues Webinar
Thinking Beyond Keyword Density (It's Not 1997 Anymore)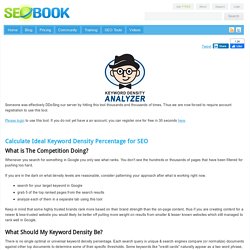 Free Keyword Density Analyzer Tool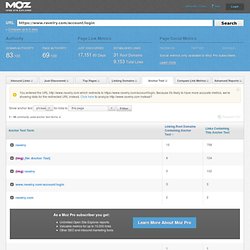 Open Site Explorer
Download CSV We can email you a CSV containing the info shown below, but you must log in or register for an account.
5 Free Tools for Competitor Keyword Research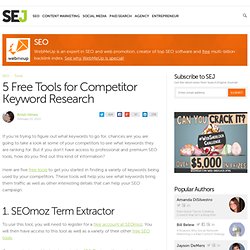 If you're trying to figure out what keywords to go for, chances are you are going to take a look at some of your competitors to see what keywords they are ranking for. But if you don't have access to professional and premium SEO tools, how do you find out this kind of information?
Google Webmaster Tools Adds Structured Data Dashboard & CNAME Verification
Google added two features to Google Webmaster Tools this week; a structured data dashboard and CNAME record verification .