3rd Party apps for FB
In November of last year, TechCrunch broke the news that Yardsellr, the eBay for Facebook (without the auctions), had raised $5 million in series A funding from Accel Partners. At the time, the investment seemed testament to the growing interest in the value of bringing eCommerce to Facebook in order to expose it to, you guessed it, your social graph. Since then, Yardsellr has mostly remained under the radar, building out its platform and quietly growing its user base.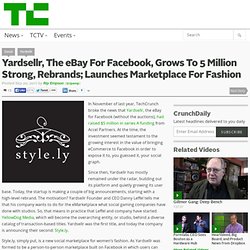 Yardsellr, The eBay For Facebook, Grows To 5 Million Strong, Rebrands; Launches Marketplace For Fashion
Buddy Media Launches Intelligent Facebook Data And Analytics Platform For Marketers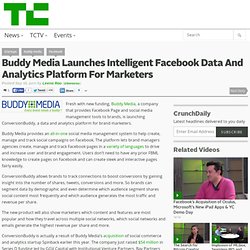 Fresh with new funding, Buddy Media, a company that provides Facebook Page and social media management tools to brands, is launching ConversionBuddy, a data and analytics platform for brand marketers. Buddy Media provides an all-in-one social media management system to help create, manage and track social campaigns on Facebook.
Beta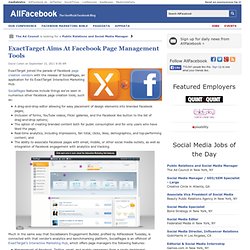 ExactTarget joined the parade of Facebook page creation vendors with the release of SocialPages, an application for its ExactTarget Interactive Marketing Hub.
ExactTarget Aims At Facebook Page Management Tools
7 Tools for Creating a Custom Facebook Welcome Page
iwipa is a website builder that supports iFrames and other code you can place on a Facebook page. It's an application that's installed right from Facebook so you can create a website inside your Facebook page.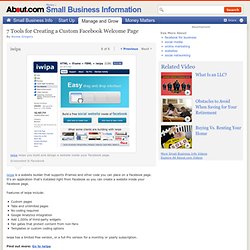 Social Commerce's Most Customizable Facebook Store App
Pinpoint Social Blog