Bloggingbasics101
Melanie Nelson
Tips and instructions for bloggers.
Roasted Zucchini and Yellow (Summer) Squash Recipe.
Social Commerce. Online Safety. To Pin or Not to Pin: An in-depth look at Pinterest. Like many, I'm new to the social network Pinterest.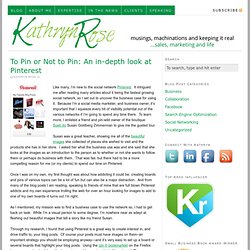 It intrigued me after reading many articles about it being the fastest growing social network, so I set out to uncover the business case for using it. Because I'm a social media marketer, and business owner, it's important that I squeeze every bit of visibility potential out of the various networks if I'm going to spend any time there. To learn more, I enlisted a friend and pin-wild owner of the boutique Sueb.do Susan Goldberg Zimmerman to give me the guided tour.
Google+ Business Page : The First 5 Things You Should Do with It. Genesis Tutorials – Tips, Tricks, and How-tos for the Genesis Theme Framework.
Pinterest. Community mgmt. Gaming. Monitoring tools. Marketing & virality. Google Services for Clients. Melanie's Stuff. YouTube. Steampunk Web Design Ideas. QR Codes. WordPress Tuts. Training/Speaking Advice.
BWELA11. The Top 10 Marketing Sites for Social Media Marketing Trends Brian Solis. InShare744 Recently, the Pivot Conference team set out to learn more about the state of social advertising and the future ahead by conducting an industry survey of 230 brand managers, executives, and marketing professionals.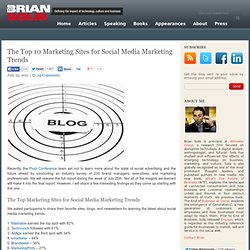 We will release the full report during the week of July 25th. Not all of the insights we learned will make it into the final report. However, I will share a few interesting findings as they come up starting with this one… The Top Marketing Sites for Social Media Marketing Trends.
Disney
The Walt Disney Company - Job Openings. 30 Inspiring "About Me" Pages. "About me" pages have the ability to engage and inform your site visitors in a personal and friendly way.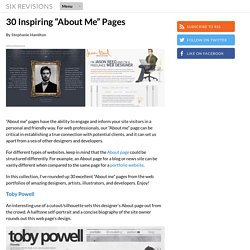 For web professionals, our "About me" page can be critical in establishing a true connection with potential clients, and it can set us apart from a sea of other designers and developers. For different types of websites, keep in mind that the About page could be structured differently. For example, an About page for a blog or news site can be vastly different when compared to the same page for a portfolio website.
Studio Press/Genesis. Dreamhost FAQ. Kids online. Using Windows Templates on the Mac. Article contributed by John McGhie Most templates offered on the Microsoft Office for PC download site can be used with Microsoft Office for Macintosh.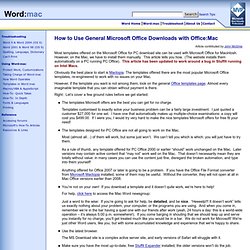 However, on the Mac, we have to install them manually. This article tells you how. Learning Programming.
Conferences. Books to Read. E-books. Small Business Resources. My Metrics. How to Search for Hidden, Packaged, and System Files in OS X. Screencasting. YouTube. Real Estate Social Media. Twitter. Twitter. I_Blog. To Do. Php. Speaking.
Content curation. Mind Mapping. Photography. Freelance writing.
TCC HTML 4.0. Analytics. Crafty/Home Design. TCC 10 mistakes. SEO. Halloween. BlogHer. Pearltrees videos. Help. Education. Photography. PhotoShop. Coding. Typepad to wordpress. FBML. Rate sheets. Social media discussion. Recipes.
Inspiration
Social media discussion. Monetizing. Facebook. Speak the Geek articles for discussion. General blogging advice. Css. Five Best Web-Based Conferencing Tools. GoToMeeting has really gotten the whole "up in 60 seconds" thing down.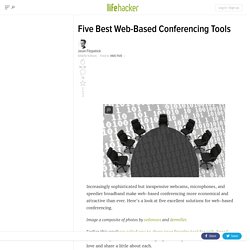 My company switched to that a year or so ago from WebEx and quite frankly I wouldn't look back. I attended an online conference using DimDim...and was not impressed at all. Tons of presenters had problems (mostly apparently due to a SNAFU involving Mac OS X 10.6 and screen sharing), clients lost audio/video randomly at times, AND the videos that were SUPPOSED to be recorded mostly received a premature one-way trip to the bit bucket in the sky.
What little wasn't completely lost from the 3 DAYS of talks, had to be painstakingly reassembled by the conference organizer. Wouldn't trust that again.
---