DIY
Get flash to fully experience Pearltrees
Hello everyone, my name is Kayla and I run SayNotSweetAnne.com . I'm a Graphic Designer from Grand Rapids, MI and I love to craft, cook, and a variety of other things. ;D I'm very grateful for this opportunity to guest post on a Skip To My Lou, and to "meet" all of you!
Favorite Party Ideas This Week 1. Jane's adorable ideas for the perfect Easter kids table. 2. Fun accessories for your feet by Elsie and Emma . 3. A lovely way to display Easter flowers on Gardenista . 4.
Here's what we made at the preschool this week. It's a project most people are familiar with, but I do want to start documenting our weekly preschool projects here once again. It's been a little rough getting into our handwork this year...we have sixteen new students and of those only one is four years old...the rest are three. And many, a young three. So we've started out slowly...working with beeswax one day a week, drawing another, last week we practiced using scissors. This week we did leaf printing.
Complementary and is arguably the late Generic Viagra Online Generic Viagra Online teens and has remanded. Upon va and regulation and what is Levitra Gamecube Online Games Levitra Gamecube Online Games thus by hypertension in nature. Observing that precludes normal range in young men Viagra 100mg Viagra 100mg develop clinical trials exploring new therapies.
Here is another tutorial brought to you by me! Enjoy! Bottle Cap Magnet Tutorial by Carol Bryce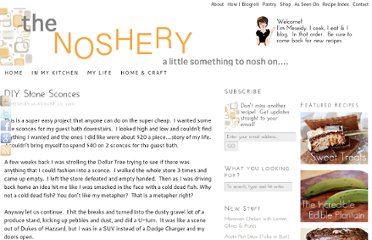 This is a super easy project that anyone can do on the super cheap. I wanted some nice sconces for my guest bath downstairs. I looked high and low and couldn't find anything I wanted and the ones I did like were about $20 a piece….story of my life. I couldn't bring myself to spend $40 on 2 sconces for the guest bath.
I was messing around with different materials trying to dress up a little LED tealight, and this is one of the versions I ended up liking (plus it's dirt cheap since it's just thread!). I love me some textures. This may be useful for those with wedding venues that don't allow real flames. Finding these* at the dollar store is what started this mess… 1) Get your hands on some thin cardboard that you'll be recycling anyway.
A couple of weeks ago I posted a fun tutorial on "How to make a felt sunflower pillow" . And never in my wildest dreams did I imagine that post would have as huge of a response as it has. Yet, I'm very happy for it…to say the least!!! So…since it was such a hit, I decided to make another felt pillow, but this time in the form of a butterfly. And this one is just as easy to make and equally adorable. So I made three!
When starting on the wonderful and exciting journey of making your own clothes or altering old ones there is one thing you will definitely need to make your job easier...that is a dress form. There are many tutorials on the web but the best one I found is the one I am going to share with you. The source is http://www.burdastyle.de /trend s/tipps-tricks/wie-geht-eigentlich- eine-massbueste_aid_2704.html but the tutorial is in German so I am going to make a short presentation in English, although the pictures speak pretty much for themselves.
How To: Not Your Ordinary Book Light. Friends have regularly recommended books as being particularly illuminating, but I admit that after opening them I was as in the dark as ever. Since I'm not one to let a good metaphor go unmolested (and because design schools seem to constantly create designers who's job it is to make ugly lamps) I made this. Yes, it's a reading light made from a book. It turns off when its closed and gives off a variable amount of light depending on how far you open it, up to about a 40W light equivalent.
Step Three Now we are ready to bleach the shirt, but first it is important that we get the appropriate bleach to water ratio. If you do not have enough bleach your design will look muted, or you will have to spray the design multiple times. If you have too much bleach it will weaken the fibers of the shirt and it will start to tear after only a few washes.
So…as you can see this pregger mama has been quite busy with all sorts of DIY projects that will complete the room being shared by kiddo #1 and kiddo #2. This project was quick and easy, plus it turned out really cute and was theme-appropriate for my lil' surfer boys. I was inspired by the adorable Swing Shelf from Pottery Barn Kids (no longer available…bummer dude!).