Anime
Reflections on a 3rd Year of Fangirling… Hello, loves! It's been a while, but I couldn't let my 3rd blog birthday pass without something to mark the occasion. Basically, the last twelve months have been mega busy on the personal and work fronts, which meant that I fell behind with watching and blogging the more recent shows. However, I shall quickly add before I get booted off the team that I have in fact been watching (or re-watching, in some cases) lots of classic anime, and some other fun series that finished airing in recent months/ years. These include: xxxHolic, Natsume's Book of Friends, Baccano!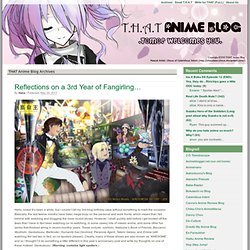 THAT Anime Blog | Welcome to our new home!
Pretty much the same? Yeah, me too. But it's a new year, so let's use it as an excuse to do some admin stuff.
#TV-Nihon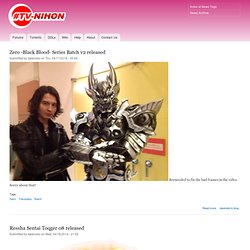 Have you ever completely passed over a game, thinking it wouldn't be your type of game, only to play it after it launched and discover it was incredible? It's happened to me plenty of time, but I thought I'd ask my fellow members of the Leviathyn staff if this has ever happened to them. Here are the responses, and some of them are quite surprising… Jason Fanelli:
MyAK - Anime Kiosk — Home
FAKKU! | All About Hentai
AnimeSuki
AnimeSuki tries to provide a complete and convenient overview of links to all unlicensed English anime fansubs available through the P2P file swarming application BitTorrent. What's new?(Last updated: January 21st, 2012) We have a new Kairin, for the new year, created by Aurora. As usual a larger version, with background, will be available on the forum.