Blog Zik
kaya na noite
woensdag 31 augustus 2011 update 2 mother Earth Onze stille natuur.......Elke seconde kan een nieuw begin zijn van iets dat je pas ziet als je daar bent ?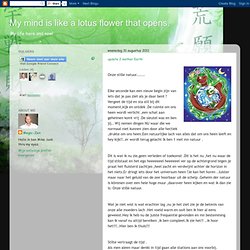 Essa merece seguir viva no blog! Esta postagem de Setembro de 2007 traz um álbum de 1999 lançado pelo Studio One, com gravações do Wailers junto com outras lendas da ilha. Entre elas, como citado no post abaixo: Ken Boothe, Delroy Wilson, Lee Perry... Esse disco tem gravações raras de Bob Marley and The Wailers com participações de grandes nomes como Jack Sparrow, Ken Boothe, Rita Marley, Lee Perry, Delroy Wilson e muitos outros... Com tantos feras juntos, nem preciso falar que o Cd é ótimo!
Smoke Two Joints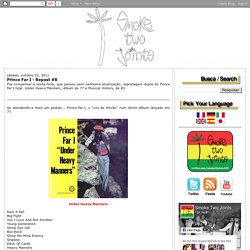 Evidently Chickentown
There and Back Again Lane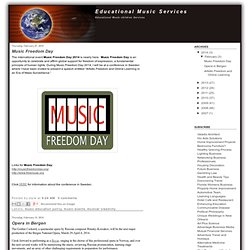 The interpretation of words is inevitably subjective, for meanings are constantly evolving, negotiated through discourse across each sector of society. Still, it has now been over six years since I decided to start this blog called SOCIOMUSICOLOGY, which at this point has over 72,000 page views, so it now seems a good idea to explain my understanding of what this word can mean. Sociomusicology has been discussed in various ways by music scholars. Some view sociomusicology as a specialized subfield of sociology - essentially the "sociology of music" - while others view it as a particular form of ethnomusicology.
Musicalement Votre
A-Flúor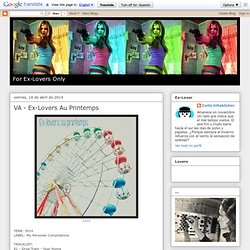 YEAR: 2014 LABEL: My Personal Compilations TRACKLIST: 01 - Drug Train - Your Home 02 - Craft Spells - Breaking The Angle Against The Tide 03 - Sunny - Lemon Fresca 04 - Lenzie Moss - Let's Take The Day Off 05 - Coctail Twins - Rooms Made Of Dust 06 - The Reflections - Out Of My Hands 07 - Tender Age - You Can't Care 08 - Flower Drums - Birthday Girl 09 - Let's Be Loveless - Assassination 10 - School - So Long 11 - Marine Life - The Young And The Free 12 - Hibou - Hide Away 13 - Contrast - Dull 14 - Le Man Avec Les Lunettes - Former Leader 15 - Night Flowers - Embers 16 - Wildhoney - Seventeen 17 - Great Barriers - Coming Home 18 - The Strange Creatures - I Feel Like I'm On Drugs 19 - Twin Room - Smile 20 - Young Romance - Break My Heart By Morning 21 - The Soft City - Snow Keeps Falling 22 - Swiss Alps - Take Ecstasy With Me (The Magnetic Fields Cover)
There and Back Again Lane
Originalmente postado em 4 de julho de 2008 John Dawson Winter III, mais conhecido como Johnny Winter (Beaumont, Texas, 23 de fevereiro de 1944) é um guitarrista e cantor de blues norte-americano. Johnny começou a se apresentar ainda jovem com seu irmão Edgar Winter, que, assim como ele, é albino. Seu primeiro disco ('Schoolboy Blues') foi lançado quando Winter tinha 15 anos de idade. Em 1968 ele começou a tocar em um trio com o baixista Tommy Shannon e o baterista Uncle John Turner. Um artigo na revista Rolling Stone ajudou a gerar interesse no grupo.
Collective Collection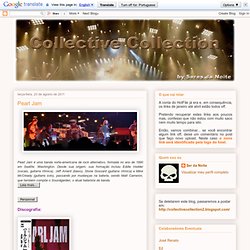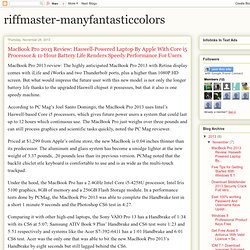 Change is always hard. We get accustomed to doing things one way, and when something comes along to mess that up, our natural reaction is to revolt. It's no surprise, then, that Microsoft didn't get the warmest reception when it releasedWindows 8 last year. Designed to be an all-in-one operating system for both PCs and tablets, Windows 8 was a stark departure from previous versions of the OS, and required a steep learning curve that involved juggling between two interfaces and giving up some familiar favorites like the Start button, among other things. To address some of those issues, last month Microsoft released Windows 8.1. The update brings a series of tweaks and new features that generally make the OS better — though, if you found Windows 8 confusing, you still will in this new version.
Many fantastic colors makes me feel so good ...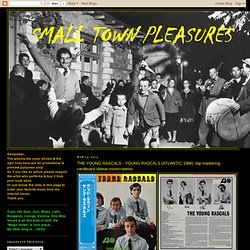 Small Town Pleasures
The FONTANA years 2This was the third album from the chapter two version of the Manfred Mann group featuring lead-singer Mike dAbo. The group is mostly known for their big and fine hit-singles during 1966-69 such as "Just Like a Woman", "Seme-detached Suburban Mr James", "Fox on the Run and of course the two included on this album "Mighty Quinn" and "Ha, Ha, Said the Clown".Their albums are all fine examples of early British pop-rock at its finest and really worth seeking out. All band members were experinced, talented and capeable of playing very different instruments and musical styles. This obviously shows on their albums and there is a great variety in instrumentation on their albums."Mighty Garvey" is probably their most consistent with fine original material from Hugg and dAbo, and apart from the "comedy" tracks "Happy Families" they stay away from their tendency to put in a couply of jazz-tunes.
EUOSSOMP3
Discosoulfunk
Jamz for The Soul
Funk , Soul , Modern Soul , Italo , Disco .....
BLOGGER'S DELITE