Social Sites
Squidoo
OBA-NET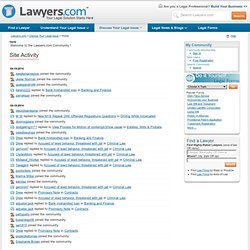 Are you a Legal Professional? Build Your Business >> Lawyers.com > Discuss Your Legal Issue > Home Help Home Welcome to the Lawyers.com Community !
Lawyers.com Community
Answers
SAC Stories
WOT Forums
Rate Your Music
Outward Bound, Eric Dolphy's first album as a bandleader, is unusual for a jazz debut in that instead of being a showcase for Dolphy's songwriting it instead shines the spotlight one last time on the long-time Mingus sideman's prodigious talents on a number of woodwinds. Though Dolphy composed three of the tracks here, all of them are fairly standard hard bop compositions that serve more as a platform for the band's soloing than the rhythmically complex experiments he would become known for later; the other three tracks, such as the standard "Green Dolphin Street," also seem like they were chosen for their malleability. This, of course, is hardly a problem when you're talking about an instrumentalist as gifted as Dolphy, though, as his flighty solos here already prove he was leagues ahead of the genre trappings of his songs, with ambitions as far out as anything you were likely to hear in jazz in 1960.
ReverbNation Blog
Carpatho-Rusyn Community
My FindLaw
Linked In
Topic Craze
The Free Dictionary Language Forums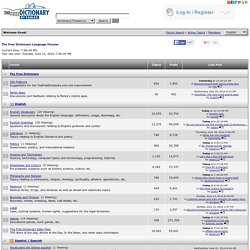 Site Features Suggestions for the TheFreeDictionary.com site improvement 489 5,018 Wednesday, April 09, 2014 5:59 AMin Some words in My Bookmarks seems to be deleted.by WJ Farlex Apps (1 Viewing)
1969 — Jerry Sandusky starts his coaching career at Penn State University as a defensive line coach.1977 — Jerry Sandusky founds The Second Mile.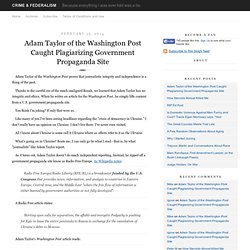 Crime & Federalism
Dallas-News
Fox Nation
NewsOK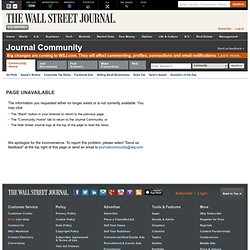 We're sorry, your corporate account does not support this type of functionality. To set up your profile, you can Register for Free Or become an individual subscriber now to gain full Journal access. Your account type requires additional information before we can set up your profile. Please send your login username and your real first and last name to journalcommunity@wsj.com
WSJ Community Profile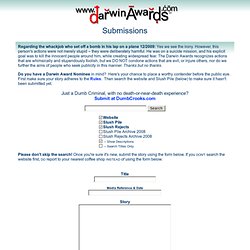 Ready to make your Nominee famous? Write it up! Even better than an exact copy of the news report! The creative reader is encouraged to take a stab (heh heh) at writing the story in faultless wry prose. Roll up your sleeves, warm a beverage, and spend time describing the nomination. Your insights help me write a better story.
Darwin Awards Submission
Clipmarks
folkd
Submit a New Link to Folkd
Rollyo
Crowdspoke
blakelylaw's Diigo Public Library
Digg - Submit a link
Clipmarks' Supported Smilies
COMODO HopSurf
Criticker
Thank you for visiting ChefMoz.org. For more than 10 years, ChefMoz was the largest international online directory of restaurants and reviews, covering more than 300,000 restaurants in 142 countries. Unfortunately, due to persistent hardware issues and a lack of resources, we have been forced to make the difficult decision to place ChefMoz on an indefinite hiatus.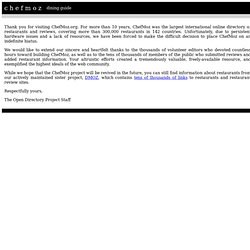 Chef Moz
ArtsMovies, Television, Music...GamesVideo Games, RPGs, Gambling...Kids and TeensArts, School Time, Teen Life...ReferenceMaps, Education, Libraries...ShoppingClothing, Food, Gifts... BusinessJobs, Real Estate, Investing...HealthFitness, Medicine, Alternative...NewsMedia, Newspapers, Weather...RegionalUS, Canada, UK, Europe...SocietyPeople, Religion, Issues... ComputersInternet, Software, Hardware...HomeFamily, Consumers, Cooking...RecreationTravel, Food, Outdoors, Humor...ScienceBiology, Psychology, Physics...SportsBaseball, Soccer, Basketball... World Català, Dansk, Deutsch, Español, Français, Italiano, 日本語, Nederlands, Polski, Русский, Svenska...
dmoz Open Directory Project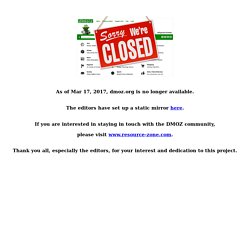 MusicMoz
MusicMoz is a comprehensive directory of all things music, edited by volunteers. We list, and accept submissions of, music-related reviews, articles, factual information, biographies, and websites. You can browse the site using our hierarchy of categories, or use the search feature to locate the information you're looking for. Our content is also freely available for use on other websites. Submitting Content The Open Music Project welcomes submissions of all types of content, including reviews, biographies, interviews, articles, and links to sites.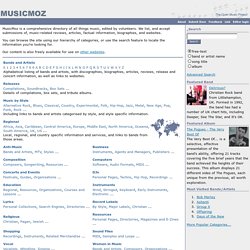 The Opinionated Beer Page
The OU Alumni Store offers all the latest in Sooner merchandise, including the All-State Sugar Bowl Championship gear you'll want to have and the official Sideline Gear Collection from Nike. In addition, you'll find clothing, accessories and all things Sooner for men, women, children, and even your favorite pet. Gift certificates are available, and online shopping is convenient 365 days a year. Join the OU Alumni Association and receive a 15 percent discount on all OU Alumni Store products.
OU Alumni Association
Mail Order Gardening Guide
The Garden Watchdog is a free directory of 7,705 mail order gardening companies. Here gardeners share their opinions on which companies really deliver on quality, price and service. After you review the Introduction and Acceptable Use Policy, you can share your own mail-order experiences, or use our search and browse features to find reputable sources for all your gardening needs. Are you looking for a particular plant? Check out PlantScout to find vendors offering the plant, seed or bulbs you're seeking! For local gardening resources, visit our new Go Gardening feature.
Yahoo! Smileys
A newly discovered species of giant orb spider, named after Charles Darwin, weaves super-strong, super-sized webs. The silk of Madagascar's Darwin Bark Spider is the strongest, most energy absorbent ever discovered. It is strong enough to bridge rivers. Link
The Eclectic Walrus
Amplify is shutting down immediately. We've had a wonderful run and we are grateful to everyone for taking the journey with us. We've arranged for all of our users to be granted Clipboard accounts, which we believe is the best place for you to continue clipping the Web. Our existing users will receive an invitation by email, but anyone else can request an invitation directly at www.clipboard.com . Clipboard will hold Amplify's databases in trust and if there is sufficient interest they will provide a migration tool to import Amplify clips into Clipboard. Please visit the Clipboard Blog for more information about this news.
The Walrus Speaks
WebRing Forums
Epinions
Ripoff Report
Get Glue
Gnooks Literature Forum
Gnovies Movie Discussion
Gozaic
Infiltration
Alternate History
Welcome to AlternateHistory.com! Our Discussion Forum is the largest gathering of alternate history fans on the internet. What is alternate history? Alternate history is the exercise of looking at the past and asking "what if"? What if some major historical event had gone differently, and how could that have changed the world? Popular "what if" questions that you may have seen in fiction include "what if the Nazis had won the Second World War?"
Habsburg Discussion Network
Attorney Pages
My FindLaw
blakelylaw ESPN Sports Nation Profile
FanNation
My Home Page
Yardbarker
blakelylaw's Yard
SB Nation
blakelylaw's Overtime
blakelylaw's Overtime Blog
Backpacker
ePodunk
Trip Advisor
The Black Vault