Downloads
FreeWare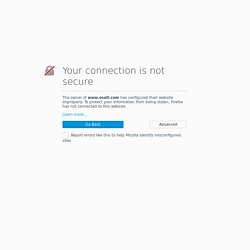 Today the future of internet begins - and open source is readyCompanies world-wide start to embrace the new standard for communication on the internet; the Internet Protocol version 6 - also known as IPv6. IPv6 will at some point replace existing IPv4 which have been used to transport our data through the internet for more than 30 years. The main reason to switch is that IPv4 only allows around 4 billion internet addresses. In order for one device to communicate with another on the internet each of them has to have a unique internet address (IP address).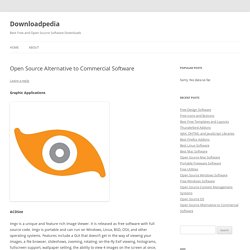 Graphic Applications ACDSee File:Imgv.png Imgv is a unique and feature rich Image Viewer. It is released as free software with full source code.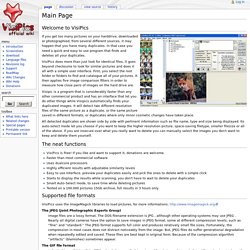 Welcome to VisiPics If you get too many pictures on your harddrive, downloaded or photographied, from several different sources, it may happen that you have many duplicates. In that case you need a quick and easy to use program that finds and deletes all your duplicates. VisiPics does more than just look for identical files, it goes beyond checksums to look for similar pictures and does it all with a simple user interface. First, you select the root folder or folders to find and catalogue all of your pictures.
VisiPics
About Time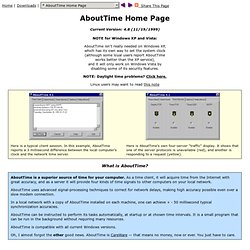 Daylight Time change beginning in 2007 In 2007, the U.S. Congress changed the Daylight Time changeover dates. Older version of Windows cannot easily be updated to reflect this change, and when using AboutTime these systems will show the wrong time for a spell each Spring and Fall (this is not a defect in AboutTime, but in Windows).
Gizmo's Freeware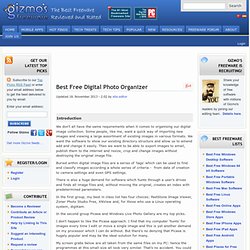 We don't all have the same requirements when it comes to organising our digital image collection. Some people, like me, want a quick way of importing new images and viewing a large assortment of existing images in various formats. We want the software to show our existing directory structure and allow us to amend add and change it easily. Then we want to be able to export images to email, publish them to the internet and resize, crop and change images without destroying the original image file. Buried within digital image files are a series of 'tags' which can be used to find and classify images according a whole series of criteria - from date of creation to camera settings and even GPS settings.
Best Free Digital Photo Organizers
Hiren & Pnakaj's Freeware Downloads
Software Diversions
Moraff's line of solitaire mahjong games began in 1995 with the very first 12 game 'Jongg CD for Windows 95 and NT. These solitaire mahjong games were based on the original Shanghai Solitaire and spread far and wide, thanks to early shareware models of distribution, and became vastly popular among Windows PC users. Moraff's shanghai version of solitaire mahjong games even spent a few years in the retail market as the Moraff's Maximum MahJong line of solitaire mahjong games. Whether known as known as MahJongg, Mah-Jongg, Mah-jong, Ma Jong, computerized MahJong, MahJong solitaire, solitaire MahJong, or shanghai mahjong, our solitaire mahjong games have won numerous awards (including a 5-star award from CNET's Download.com), are hosted on hundreds of free download sites, have been reviewed by USA Today, and are currently listed on Microsoft's site as one of the "5 Great Time-Waster Games".