CLE
CLE - University of Tulsa. Federal Bar Association. Advertisement Foundation Upcoming CLE Events The FBA hosts 6 to 7 national CLE events in addition to local chapter, section or division-sponsored programs a year.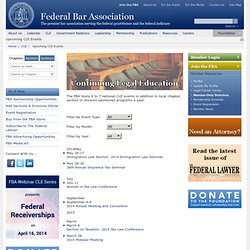 May. The ABA Center For CLE. ABA Publications & CLE. Do you want to have a happy retirement?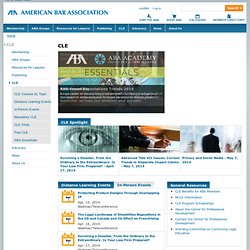 Our faculty will go beyond the basics of retirement and financial planning to discuss other factors that can make your retirement what you want. A new series of introductory level programs covering the basics of core practice areas designed to help new and transitioning lawyers. Providing practitioners with expert advice on current topics of interest to regulators, legislators, business leaders, general counsel and other stakeholders.
---