Career References
10 Useful Web Apps for Designers | Design Woop | The Web Design and... - StumbleUpon. DesignWoop welcomes this guest post by Tomas Laurinavicius.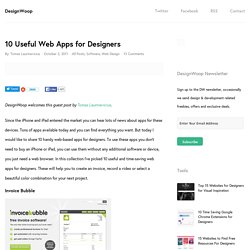 Since the iPhone and iPad entered the market you can hear lots of news about apps for these devices. Tons of apps available today and you can find everything you want. But today I would like to share 10 handy web-based apps for designers. To use these apps you don't need to buy an iPhone or iPad, you can use them without any additional software or device, you just need a web browser. 35 Brilliant Resume Designs at DzineBlog.com - Design Blog &Inspira... - StumbleUpon. Learn how to earn $125 or more per hour as a freelancer - Click Here Looking for hosting?.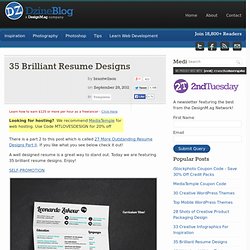 We recommend MediaTemple for web hosting. Use Code MTLOVESDESIGN for 20% off There is a part 2 to this post which is called 27 More Outstanding Resume Designs Part II. 30 Amazingly Creative Examples of Designer Resumes. It's extremely hard to find a job these days!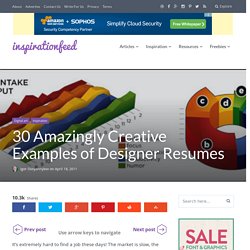 The market is slow, the economy is bad, and the competition is fierce. To get a job you will have to stand out of the crowd. The following resumes go against everything my business teacher taught me. She taught us to never place a picture of yourself, use clip art, use icons, graphics, or make it colorful.
---