Design
Sky Garden House - Architecture Linked - Architect & Architectural...
a fish tank made out of old tv
The Makers: "LYT" by Second Story With exciting implications for glowi Projection Mapping And Robots Combine In Bot & Dolly's New Film 3D technology innovation foreshadows the future of movie making. Watch The Music Video For Solange's - "Lovers In The Parking Lot" [Exclusive Premiere] For the newest single off True, the singer travels back to her hometown of Houston, Texas. Daedelus On Synth, Loss, And His Newest Record 'Drown Out' With his newest EP the LA-based artist transforms personal heartache into emotional beats.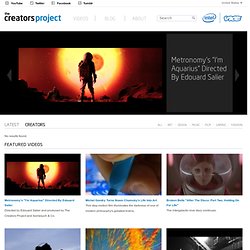 The Creators Project | The Coachella Main Stage by UVA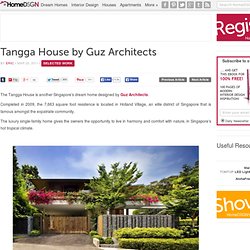 The Tangga House is another Singapore's dream home designed by Guz Architects.
Tangga House by Guz Architects | HomeDSGN, a daily source for inspiration... - StumbleUpon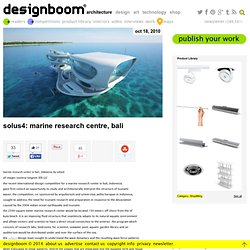 solus4: marine research centre, bali
marine research center in bali, indonesia by solus4 all images courtesy tangram 3DS LLC the recent international design competition for a marine research center in bali, indonesia gave firm solus4 an opportunity to study and architecturally interpret the structure of tsunami waves. the competition, co-sponsored by arquitectum and universitas pelita harapan in indonesia, sought to address the need for tsunami research and preparation in response to the devastation caused by the 2004 indian ocean earthquake and tsunami. the 2500 square meter marine research center would be located 150 meters off shore from the of kuta beach. it is an imposing fluid structure that seamlessly adapts to its natural aquatic environment and allows visitors and scientist to have a direct visual connection to the exterior. the program which consists of research labs, bedrooms for scientist, seawater pool, aquatic garden library and an auditorium would be distributed under and over the surface of the sea.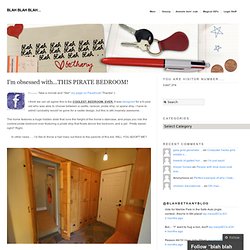 I'm obsessed with&8230;THIS PIRATE BEDROOM! & blah blah...
I'm obsessed with…THIS PIRATE BEDROOM!
handmade colored pencil necklace - The Alternative Consumer
What is important to you 2011-ongoing
Before I Die & Candy Chang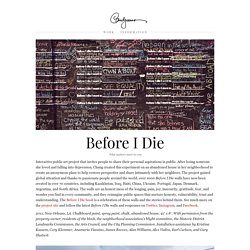 15-render-FG.jpg from cgsociety.org
TetraBox Light by Ed Chew & Yanko Design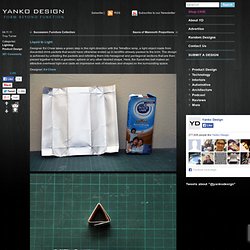 Liquid to Light Designer Ed Chew takes a green step in the right direction with the TetraBox lamp, a light object made from discarded drink packets that would have otherwise ended up in landfills already packed to the brim. The design is achieved by unfolding the packets and refolding them into hexagonal and pentagonal sections that are then pieced together to form a geodesic sphere or any other desired shape.