Любимые приложения Android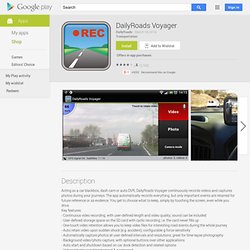 DailyRoads Voyager - Android Market
Acting as a car blackbox, dash cam or auto DVR, DailyRoads Voyager continuously records videos and captures photos during your journeys. The app automatically records everything, but only important events are retained for future reference or as evidence.
Sonomètre - Sound Meter - Android Market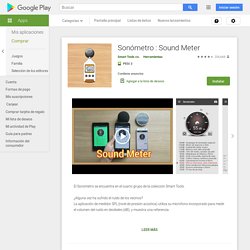 Sound Level Meter is in the 4th set of the Smart Tools collection (noise).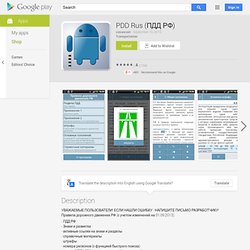 Правила дорожного движения РФ (с учетом изменений на 31.01.2013).
PDD Rus - Android Market
Use SPB TV to watch live and on-demand video services on your Android device.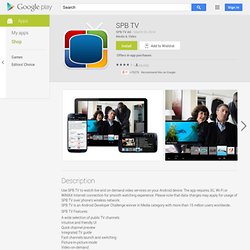 SPB TV - Android Market
Cool Reader - Android Market
eBook reader. Supports epub (non-DRM), fb2, doc, txt, rtf, html, chm, tcr, pdb, prc, mobi (non-DRM), pml formats. Pages or scroll view.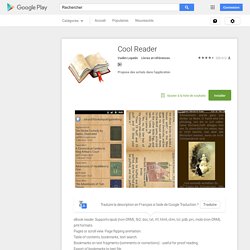 Open GPS Tracker - Android Market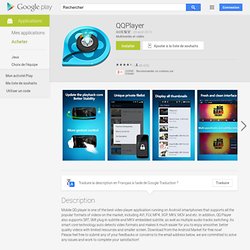 Mobile QQ player is one of the best video player application running on Android smartphones that supports all the popular formats of videos on the market, including AVI, FLV, MP4, 3GP, MKV, MOV and etc.
QQPlayer - Android Market
Poweramp est puissant un lecteur audio pour Android.
PowerAMP Music Player (Trial) - Android Market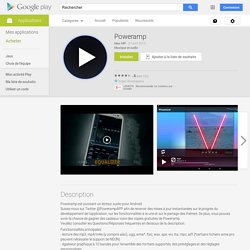 Приложения - Android Маркет