Architecture
A Tiny Apartment Transforms into 24 Rooms. Strange Architecture: Bridge Design in the Netherlands. The Dutch have a tendency to do things differently.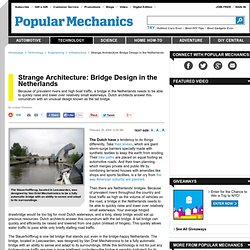 Take their levees, which are giant storm-surge barriers specially made with synthetic textiles to keep the earth from eroding. Their bike paths are placed on equal footing as automotive roads. And their town planning, which merges private and public life by combining terraced houses with amenities like shops and sports facilities, is a far cry from the way American suburbs are planned. 15 Awesome And Inspiring Offices. I'm sure you've seen this office plenty of times on the internet.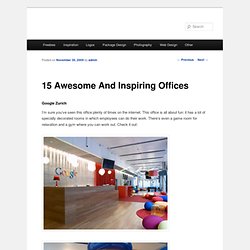 This office is all about fun: it has a lot of specially decorated rooms in which employees can do their work. There's even a game room for relaxation and a gym where you can work out.
---