Recipes
The daily act of turning raw ingredients into good food not only gives me great pleasure, it gives me a sense of purpose and place.
Reliable | rachel eats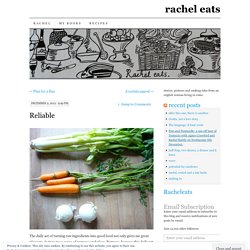 Monica Askay Cook & Food Historian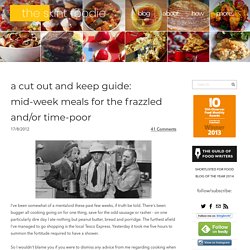 I've been somewhat of a mentaloid these past few weeks, if truth be told. There's been bugger all cooking going on for one thing, save for the odd sausage or rasher - on one particularly dire day I ate nothing but peanut butter, bread and porridge.
a cut out and keep guide: mid-week meals for the frazzled and/or time-poor - the skint foodie
BBC - BBC Food blog: Homemade pasta - man v machine
A Recipe is Not Always the Place to Begin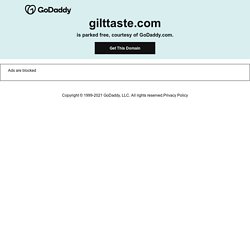 There is a commonality among nearly the whole torrent of blogs and books and shows on food. No matter their audience or aim, most all treat cooking by putting it through that incredibly deceptive apparatus: the recipe. I do not dislike recipes. They can be wonderful things. They are very good, for example, when you know that the only thing that you want tonight is paella.
Hash Brown Waffles « Tea & Cookies
I seem to have made it my mission in life this summer to make sure the world gets full use of their waffle irons. I plead guilty.