Recipes
The daily act of turning raw ingredients into good food not only gives me great pleasure, it gives me a sense of purpose and place.
Reliable | rachel eats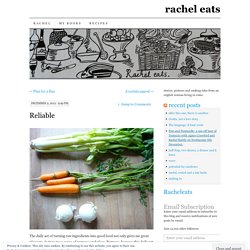 Monica Askay Cook & Food Historian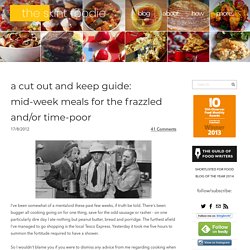 I've been somewhat of a mentaloid these past few weeks, if truth be told. There's been bugger all cooking going on for one thing, save for the odd sausage or rasher - on one particularly dire day I ate nothing but peanut butter, bread and porridge.
a cut out and keep guide: mid-week meals for the frazzled and/or time-poor - the skint foodie
BBC - BBC Food blog: Homemade pasta - man v machine
Hash Brown Waffles « Tea & Cookies
I seem to have made it my mission in life this summer to make sure the world gets full use of their waffle irons. I plead guilty.