Technology for the Lazy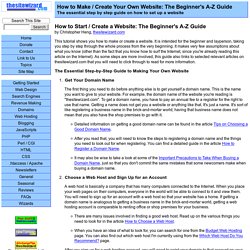 The essential step by step guide on how to set up a website
Me - Personal and collaborative sticky notes web-app | http://corkboard.me
SExpand You might have noticed over the past two weeks that we're really into the Android automation app Tasker. We walked you through setup, then pushed it further.
Three Handy Tasker Profiles from Our Readers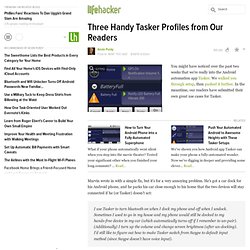 In an ideal world, your Android's apps, their settings, and your system settings would automatically back up to the cloud so that if you lost your phone, bought a new one, or installed a new custom ROM, setting up a fresh device with everything in place would be a piece of cake.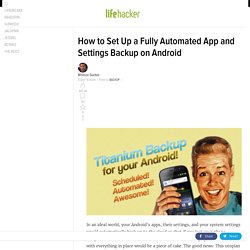 INSTRUCTABLES.COM passwords - login with these free accounts to bypass compulsory web registration - Bugmenot.com
Plugins, widgets & badges
Plugins