Outils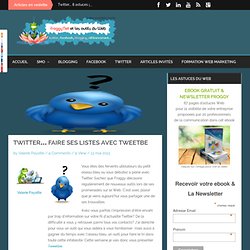 Vous êtes des fervents utilisateurs du petit oiseau bleu ou vous débutez à peine avec Twitter. Sachez que Froggy découvre régulièrement de nouveaux outils lors de ses promenades sur le Web.
Twitter… Faire ses listes avec Tweetbe
Outils de recherche : Veolia, BNP Paribas, le Conseil régional de Rhône-Alpes témoignent
Le 27 novembre, Lyon accueillera une journée d'étude consacrée aux moteurs de recherche et à leurs usages dans le monde professionnel.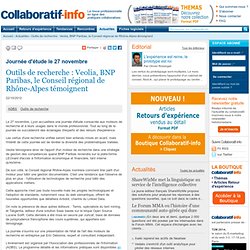 Boosket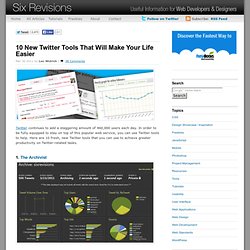 10 New Twitter Tools That Will Make Your Life Easier
Twitter continues to add a staggering amount of 460,000 users each day.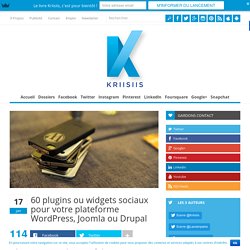 Bonjour à toutes et à tous. Ceux qui suivent le blog depuis ses débuts s'en souviennent sans doute, je vous avais proposé début 2010 une sélection de 25 plugins ou widgets sociaux pour votre blog WordPress, impressionné à l'époque par le très grand nombre de blogs qui n'employaient par les bons outils afin de créer des passerelles avec les réseaux sociaux.
Les Réseaux sociaux c'est bien. C'est à la mode. Toutes les marques en veulent au risque de se précipiter et d'agir sans stratégie.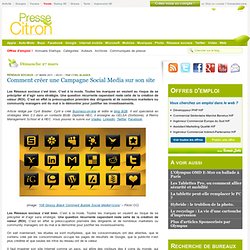 Veille sur le Net OUTILS GRATUITS