Marketing Recources
www.crowdconversion.com/facebook-marketing/?11489
SEO Tips and Tools
Positionly: The SEO Software That Tracks Search Engine Rankings [giveaway] by DiTesco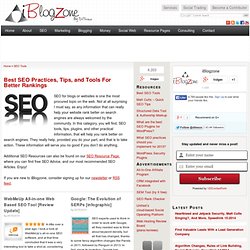 Bill McRea | Covert Coaching Club
just-ask-kim.com — # Unique cblocks Linking to the Page # of Unique IPs Linking to the Page # of Root Domains Linking to the Page
Kanaal van eddale
New Media Marketing Solutions for Entrepreneurs & Small Businesses Owners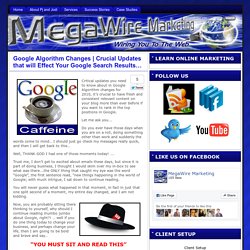 Critical updates you need to know about in Google Algorithm changes for 2010, it's crucial to have fresh and consistent relevant content on your blog more than ever before if you want to rank in the top positions in Google. Let me ask you….
Top 10 Ways to increase your PageRank ™
As you all know getting quality backlinks can help a ton in getting good quality ranking with google.
How to get quality .edu backlinks | Start A Niche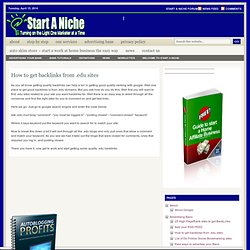 Email Marketing Whitepapers & Research: Industry Leading | ExactTarget
Subscribers Fans & Followers | ExactTarget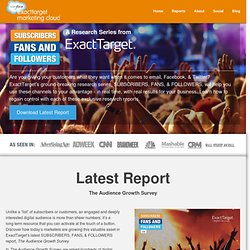 The SUBSCRIBERS, FANS, & FOLLOWERS study was inspired by the three simple tenets of ExactTarget's SUBSCRIBERS RULE!
Jimmy D. Brown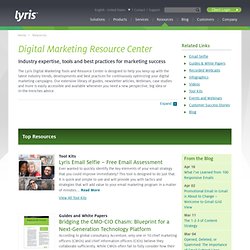 Resources Index
The Lyris Digital Marketing Tools and Resource Center is designed to help you keep up with the latest industry trends, developments and best practices for continuously optimizing your digital marketing campaigns. Our extensive library of guides, newsletter articles, Webinars, case studies and more is easily accessible and available whenever you need a new perspective, big idea or in-the-trenches advice. Our email marketing tools and resources are created by Lyris domain experts in email, design, Web and digital marketing industries.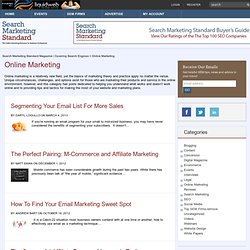 Online Marketing | Search Marketing Standard
Online marketing is a relatively new field, yet the basics of marketing theory and practice apply no matter the venue. Unique circumstances, challenges, and options exist for those who are marketing their products and service in the online environment, however, and this category has posts dedicated to helping you understand what works and doesn't work online and to providing tips and tactics for making the most of your website and marketing plans.
Top Interactive Marketing Resources: email design, social media best practices, and more | ExactTarget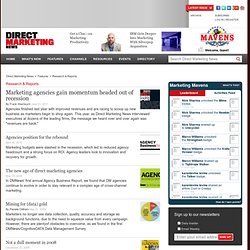 Research & Reports
Marketing agencies gain momentum headed out of recession By Frank Washkuch June 01, 2011 Agencies finished last year with improved revenues and are racing to scoop up new business as marketers begin to shop again.