Blogs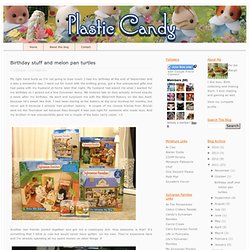 My right hand hurts so I'm not going to type much. I had my birthday at the end of September and it was a wonderful day. I went out for lunch with the knitting group, got a few unexpected gifts and had pasta with my husband at home later that night.
Plastic Candy: Birthday stuff and melon pan turtles
Hello Ashleyann – For all things girly.
Kawaii Universe - Cute Revolution
Sashimi and Snow
asking for trouble » Blog Archive » Tokyo Shopping Guide: Daiso
Super Cute Kawaii!!
asking for trouble » Blog Archive » Tokyo Shopping Guide: Aranzi Aronzo
Ling's Blog
asking for trouble » Tokyo Shopping Guide
I have visited Japan three times now and each time I've researched an exhaustive itinerary of cute, crafty and creative places to visit. You'll find individual posts on my favourite shops and sights, plus a guide to the main areas of Tokyo. After my most recent trip, I've added a few places in Osaka and Kyoto too.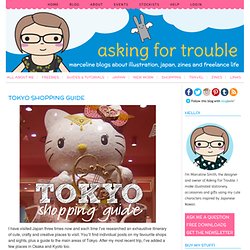 Super Cute Kawaii!!
watermelon3.livejournal
How to Make a Yo-Yo: Step 01
Cute Daily - Your Daily Dose of Cuteness
House of Mishibu
Cute Daily - Your Daily Dose of Cuteness
Tizzalicious Crafts and Cuteness - Cute Indie Shopping Tips & Creative Adventures
jujujenny ❤ 豬豬珍妮 ❤ 正在建設中
Waffle Cafe http://mm.wanwan.fm – This mini waffle set has many parts where you can make waffles and sauce and toppings with creme. This set is so so difficult to make but it has a very nice taste! Where to Buy: http://wanwan.fm/store/?products=waffle-cafe ✿◕ ‿ ◕✿ You can eat this candy waffle.
Marimo Marshmallow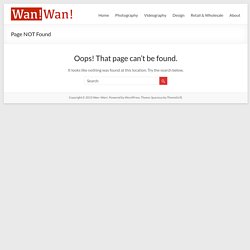 Dollhouse Miniatures by Pei Li
resin clay experiment Originally uploaded by Snowfern ok i goofed. i thought i picked up the tube of acrylic paint, only when i started taking pics did i realize it was actually oil paints XD i needed to do some piping/frosting for a cupcake, and after wasting 3 hrs fiddling with the nozzles and polymer clay, i gave up. since it had to be 'chocolate' cream, i couldn't use the huge tub of texture paste (base colour is white, any colour added to it would be of a pastel hue) either. i don't remember where i posted a pic of how i used the little tips in syringes, might have been on flickr, but since ADC might dry up in the syringe itself, i decided to minimize on wastage and make mini piping bags instead.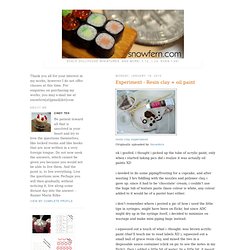 Clover
I thought I'd just document how I made the hats, then with the benefit of my experience you can venture forth and give it a go yourself, knowing I had no idea what I was doing but still managed to do it good enough regardless! Things I used: Construction Paper (though any paper will do, this is just thicker so a bit easier) Compass Pencil/pen Tape Patience Spray Adhesive Fabric for hats (I used satin for the white one, and an acetate lining for the coloured ones) Scalpel / Utility Knife / whatever you want to call it Scissors Hot Glue and Hot Glue gun Box board/strawboard/thick cardboard, whatever you want to call it. As long as its a thicker board that is still (just) bendable and will keep its shape.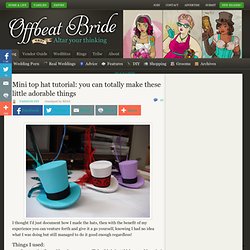 Mini top hat tutorial
cloudy PURPLE sky
Tea Party
ku-ki-shop.livejournal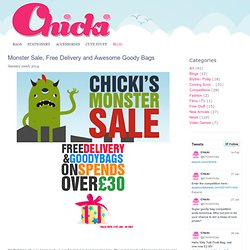 Caramelaw Poster February 8th, 2013 This piece was inspired and made by Sheena Aw (aka caramelaw)after watching an old kung-fu film. "I've always thought cats are very zen creatures, therefore decided to make them into "monks". A Perfect addition to the walls of your room!"
Chicki-Blog
My Kawaii Space
Drop Dead Cute - Kawaii for Sexy Ladies
Welcome to Blackmago's World ,enjoy your visit and have a nice day.
1. Selecting a container - The container can be almost anything at all. You can choose something dish like to create an open air container or something bottle like to create a closed environment terrarium which is a bigger challenge to make and to maintain. 2.
The basics of how to build a terrarium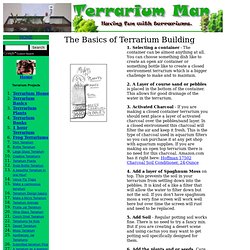 Boximals | The Best of Cardboard Boxes and Adorable Animals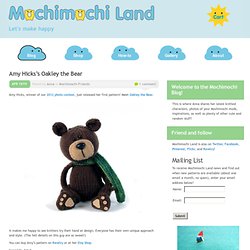 Mochimochi Land « Blog
I'm thrilled to announce this year's springtime photo contest, this time sponsored by Spud & Chloë ! Springtime is for the birds: they're hatching, they're singing songs, they're building nests. But the birds in Mochimochi Land do way more. For this Fine Feathered Photo Contest, we want to see what surprising things YOUR mochimochi birds are doing.
It's Tommy the Pomeranian - Pusheen style! Requested by http://mkosut.tumblr.com/ Feb 04. 4425 Notes. Oct 30. 92932 Notes.