Šivani tutki
zaktut2011 - Una Grøgaard Fallenius - Spletni albumi Picasa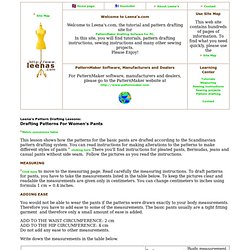 Leena's.com: PatternMaker Tutorial Web Site
Click here to move to the measuring page. Read carefully the measuring instructions. To draft patterns for pants, you have to take the measurements listed in the table below. To keep the pictures clear and readable the measurements are given only in centimeters.
bound buttonhole - Kathleen Fasanella - Spletni albumi Picasa
Small Clutch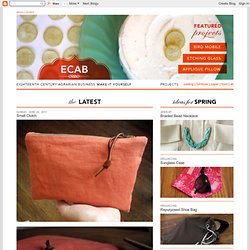 I made another linen, metal zipper clutch. It's a wonder I haven't made 6 more (I guess it's those other obligations I have like my day job). Just like the internet, I am obsessed with these and could have one in every size and color. This one is a small size, for just carrying the essentials out or for using as a wallet, which is how I'm using it now. The construction is exactly the same as the larger version I posted about here , but you'll start with different dimensions. After the jump, I've got plenty more pictures to detail the process.
Handbook_of_Lettering.pdf (Predmet application/pdf)
A new addition to one of the most heavily used...
5190-SS_PrjSht_SewMachCvr.pdf (Predmet application/pdf)
Weekly trips to the library are a highlight of the summer in our house! Mo Bedell from lime gardenias joins us today with this cute Summer Reading Book Bag, which is already being put to great use by her daughter! The bag will get you ready for a summer full of reading adventures… Mo has contributed some fantastic tutorials for us before; here's her introduction . (In addition to being a talented sewist Mo also designs fabric!) You're sure to love her Easy Patch Pockets and Hanging Vase tutorials.
Summer Sewing ~ Summer Reading Library Book Bag by Mo Bedell
Mary O'Neil from Hot Potatoes has been on a year-long quest to sew the perfect tunic. Today she shares some tips she's learned for altering patterns to create your own perfect tunic. Learn more about Mary and her Hot Potatoes company in her introduction , and don't forget to comment on today's post for your chance to win this week's prizes. Tell us– Have you made a tunic? Do you have a favorite pattern? Do you have any good tips for details that make the tunic?
Tunic Tips ~ Making the Perfect Tunic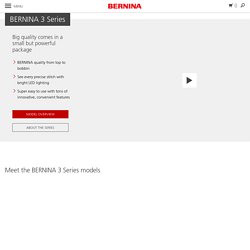 We recently rebuilt our web site and unfortunately old links no longer work. We invite you to use the navigation at the top of the page to explore this new site. To help you find your way quicker, here are some key content areas you may have visited on our previous site:
Creative World of Sewing - Inspiration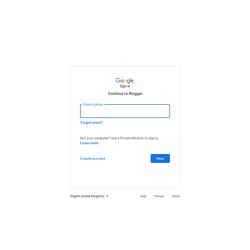 Following my recent shirt waist dress project I thought I would write (and draw :) a little tutorial on how to add a button extension to a bodice pattern. A button extension can be added to any bodice back or front as long as the bodice is not too tight (gaping!). In this case a little ease added on to the bodice will help to prevent gaping. There are two different ways of adding a button extension to a bodice.
Tutorial: Adding a Button Extension to a Bodice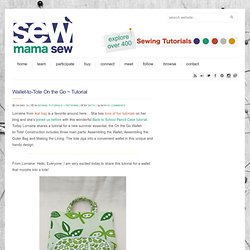 Lorraine from ikat bag is a favorite around here… She has tons of fun tutorials on her blog and she's joined us before with this wonderful Back to School Pencil Case tutorial . Today Lorraine shares a tutorial for a new summer essential, the On the Go Wallet-to-Tote! Construction includes three main parts: Assembling the Wallet, Assembling the Outer Bag and Making the Lining. The tote zips into a convenient wallet in this unique and handy design.
Petit Poix
It's been a rather wild weekend. Sorry to have kept away, but there was a birthday party for Mr. S that needed doing. I'm always surprised by how much time things like this take up! Needless to say, we had great fun and now its back to the Trouser Sewalong.
Width Alterations for Pants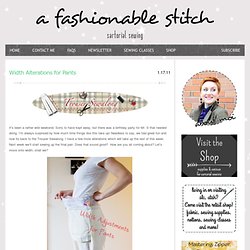 Can I just say, I'll be getting so many spam comments from talking about crotch this and that. I'm really in for it. Really really in for it.
Discussing, at length, Crotch Length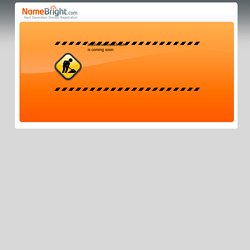 In which I finally talk about the word…..
Crotch. That's it folks. Right there.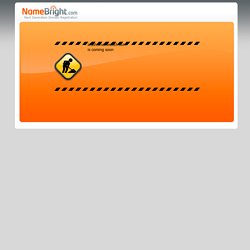 A bumper crop of pincushions in different sizes and fabrics is both pretty and practical in this project from "Martha Stewart's Encyclopedia of Sewing and Fabric Crafts." Tools and Materials Sewing shears Needle and thread Heirloom-tomato cap template Cotton or any other medium-weight fabric (such as corduroy or velvet) Cotton or polyester fill Large embroidery needle Perle cotton Scraps of green felt (for caps) Disappearing-ink fabric pen Fabric glue
"Homegrown" Tomato Pincushions - Martha Stewart Crafts
Quilted Needle Case Tutorial Hi again! I decided last night that I should make a tutorial for the needle case that I posted yesterday.
Quilted Needle Case Tutorial « Sew She Sews's
Welcome to the Sewing School! I get a lot of emails and comments asking about how to do certain sewing related things and where to find old posts on my blog and so in an effort to consolidate the tutorials and sewing advice you find here on A Fashionable Stitch, I've made up this handy dandy Table of Contents page to navigate you through what's available here. It's due to be added to every now and then, so check back when you are searching for something and can't find it. Happy Sewing Adventures!
Ric Rac Roses
If you're new here, you may want to subscribe to my RSS feed . Get the latest posts delivered straight to your inbox for free! Thanks for visiting! one of the long time staples in my shop used to be crayon rolls . these are perfect for gifts! each of my girls have one and silas has been begging for one, so i made up this adorable one for him. these are great for throwing in your purse, for keeping the littles busy in the car, waiting rooms, restaurants… and when they're done, they love that each crayon has its own little home
crayon roll tutorial — The Pleated Poppy