Design
Ideas To Steal. Modern design - Decorating ideas - Modern homes - Livingetc.com. Style Lush. More Design Please - MoreDesignPlease. A bit of green :: Crafts :: Plastic Cup Lamp. Now that my university is closed for winter holidays, I finally have more free time to do all the crafty things I've been wanting to.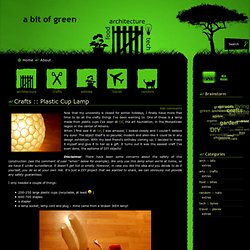 One of these is a lamp made from plastic cups I've seen at taf, the art foundation, in the Monastiraki region in the center of Athens. When I first saw it at taf, I was amazed; I looked closely and I couldn't believe my eyes! The object itself is so peculiar, modern and alien-like it could be in any design exhibition. With my best friend's birthday coming up, I decided to make it myself and give it to her as a gift. 43 Bedrooms Where One Wall Features A Spectacular Wallpaper. Home design DIY Kids Weddings Fashion and Style FOOD Cool stuff 43 Bedrooms Where One Wall Features A Spectacular Wallpaper There are many cool things in Scandinavian interiors to learn from.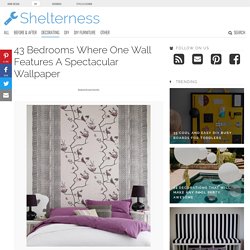 A completely renovated first apartment. What a makeover!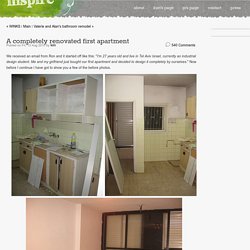 This made me feel 'myownapartamentsick' even more than ever :)bulb-lamp is great, i also made something like that, but there were less bulbs so the effect wasn't that stunning. love the shower, look really great, also the brick wall and, what surprised me, that green tone in the bedroom. you had great ideas and you fortunately put them into effect. the one thing i dislike is a study room. i hate that desk and chair, they just so boring actually. but i adore the red wall and those cat-things, sorry, i have no idea how to call it. ;) great job!
Instructables - Make, How To, and DIY. Dornob | Modern Home, Interior & Furniture Designs & DIY Ideas.
---