Favorites
Home page. Accessories Bags at Nasty Gal. Accessibility Information Skip To Main Content Skip To Main Navigation Skip To Secondary Navigation Customer Care My Account.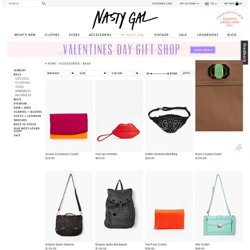 The People's Fashion Destination. Bedroom & Home Furniture, Bedding, Decor & Design Ideas - Layla Grayce. Your Spot For Indie Clothing & Indie Urban Culture. CB2 - Modern Furniture, Home Accessories, and more at cb2.com. Grandin Road: Indoor Furniture, Wall Art, Halloween Costumes, and Designer Home Decor. Stylish Home Decor & Chic Furniture At Affordable Prices | Z Gallerie. European Inspired Home Furnishings. Furniture, Home Decor, Housewares & Gifts & Registry. Modern Furniture, Contemporary Furniture & Home Decor.
- URBAN HOME - Fun Friday - Bandanas - asuyeta [ah-soo-yeh-tah] clothes &accessories. handmade with love. Bandanas are not only for Bret Michaels, you can wear them too.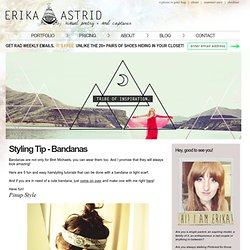 And I promise that they will always look amazing! Here are 5 fun and easy hairstyling tutorials that can be done with a bandana or light scarf. And if you are in need of a cute bandana, just come on over and make one with me right here! Wholesale Clothing, Apparel, Accessories, Plus Size, Jewelry, Shoes, Bags.
---