Freelance writing tips
Freelance Writing Jobs and Your Freelance Writing Career
Writing for DOLLARS!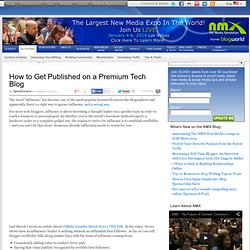 The word "influence" has become one of the most popular buzzwords across the blogosphere and apparently there's a right way to garner influence, and a wrong way. For most tech bloggers, influence is about becoming a thought leader on a specific topic in order to reach a business or personal goal. So whether you're the world's foremost Android expert, a hardcore coder or a complete gadget nut, the reason to strive for influence is to establish credibility – and you can't do that alone. Someone already influential needs to vouch for you.
How to Get Published on a Premium Tech Blog — BlogWorld Expo Blog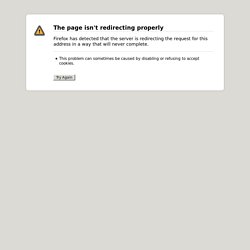 What is This? We have developed this hourly rate calculator to give you a guide based on your costs, number of billable hours and desired profit. It is a simple tool for you to play with. Remember your hourly rate should always take into account factors like market demand, industry standards, skill level and experience - things that unfortunately we can't put into a calculator! Use these calculations as a guide and then modify to suit your circumstance and conditions. It will take you about 5-20 minutes to complete depending on how much attention you give each calculation.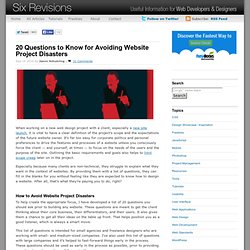 20 Questions to Know for Avoiding Website Project Disasters
When working on a new web design project with a client, especially a new site launch , it is vital to have a clear definition of the project's scope and the expectations of the future website owner. It's far too easy for corporate politics and personal preferences to drive the features and processes of a website unless you consciously force the client — and yourself, at times — to focus on the needs of the users and the purpose of the site. Outlining the basic requirements and goals also helps to limit scope creep later on in the project. Especially because many clients are non-technical, they struggle to explain what they want in the context of websites. By providing them with a list of questions, they can fill in the blanks for you without feeling like they are expected to know how to design a website. After all, that's what they're paying you to do, right?
We love republishing a good tip , specifically when it comes straight from you, our readers and commenters. If you'd like to take your commenting to the next level and write a full-fledged Lifehacker post, here are some guidelines to help you out. Photo by Anonymous . You guys are great at sharing your tips and expertise with us, but some of you have gone above and beyond and written a few paragraphs or even full how-tos for us—and we love it! If you're interested in submitting tips we can republish wholesale on Lifehacker—and put your byline next to it—you can help us out in a few ways. We try to keep a certain style to our posts, so if you want to try your hand at writing posts for us, here are some guidelines to help you make it as effective as possible.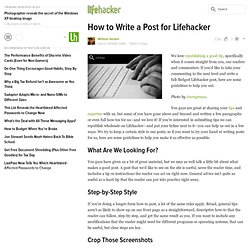 How to Write a Post for Lifehacker
How Much Do Top Tier Bloggers and Social Media Consultants Get Paid? We Asked Them!