Series
The Hour was a 2011 BBC drama series, starring Ben Whishaw , Dominic West and Romola Garai , with a supporting cast including Tim Pigott-Smith , Juliet Stevenson , Burn Gorman , Anton Lesser , Anna Chancellor , Julian Rhind-Tutt and Oona Chaplin . It was written by Abi Morgan (also one of the executive producers, alongside Jane Featherstone and Derek Wax).
The Hour (BBC TV series)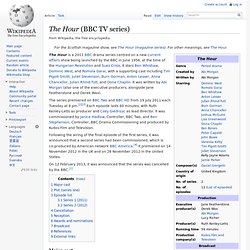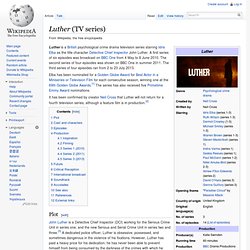 Luther is a British psychological crime drama television series starring Idris Elba as the title character Detective Chief Inspector John Luther.
Luther (TV series)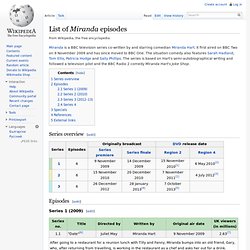 List of Miranda episodes
Miranda is a BBC television series co-written by and starring comedienne Miranda Hart . It first aired on BBC Two on 9 November 2009.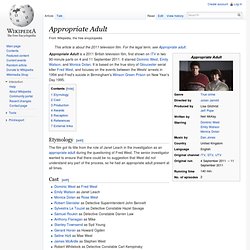 Appropriate Adult
Appropriate Adult is a 2011 British television film, first shown on ITV in two 90-minute parts on 4 and 11 September 2011.
Mad Men is an American period drama television series created by Matthew Weiner .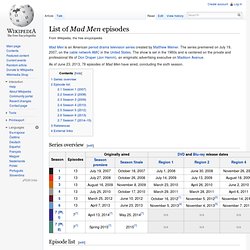 List of Mad Men episodes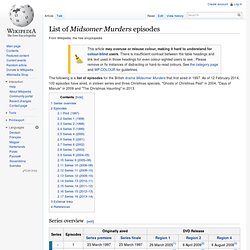 List of Midsomer Murders episodes
The following is a list of episodes for the British drama Midsomer Murders that first aired in 1997.
List of The Big C episodes
The following is a list of episodes for the CBC / Showtime television series The Tudors . The series formally began April 1, 2007. Individual episodes are numbered.
List of The Tudors episodes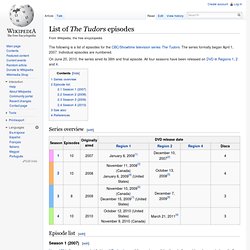 List of Boardwalk Empire episodes
List of The Borgias episodes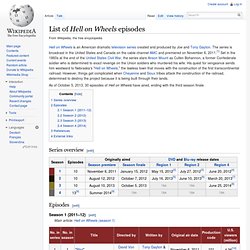 Hell on Wheels is an American dramatic television series created and produced by toe and Tony Gayton .
List of Hell On Wheels episodes
List of Justified episodes
List of Pretty Little Liars episodes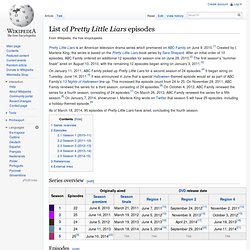 Pretty Little Liars is an American television drama series which premiered on ABC Family on June 8, 2010. [ 1 ] Created by I.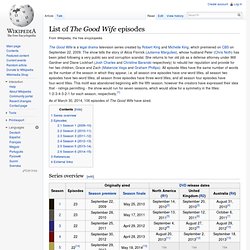 List of The Good Wife episodes
The Good Wife is a legal drama television series created by Robert King and Michelle King , which premiered on CBS on September 22, 2009. The show tells the story of Alicia Florrick ( Julianna Margulies ), whose husband Peter ( Chris Noth ) has been jailed following a very public sex and corruption scandal. She returns to her old job as a defense attorney under Will Gardner and Diane Lockhart ( Josh Charles and Christine Baranski respectively) to rebuild her reputation and provide for her two children, Grace and Zach ( Makenzie Vega and Graham Phillips ).
Downton Abbey is a British television period drama series, produced by Carnival Films for the ITV network in the UK, and Masterpiece for the Public Broadcasting System (PBS) in the US. [ nb 1 ] It was created and principally written by Julian Fellowes . [ edit ] Series overview
List of Downton Abbey episodes
Desperate Housewives is an American television dramedy - mystery which premiered on ABC on October 3, 2004, in the United States.
List of Desperate Housewives episodes
List of Shameless episodes