Meal planning
Blog
[ This recipe was originally posted on MediterrAsian Cooking. ] Sounds a bit unusual doesn't it? Pea pesto. Well it's actually surprisingly tasty — and it even has a few health benefits that regular pesto doesn't have. But I'll talk more about that in a minute.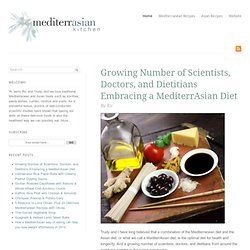 Food & cooking - MediterAsian.com
CHEAP Crock Pot Recipes- I'm broke.
I'm from Louisiana and the standard Monday dinner is Red Beans and Rice. I developed this recipe for cooking the beans in the crockpot years ago. That is for the older crockpots. New ones cook hotter, so cooking times will be less. Probably you can put all the ingredients in a newer crockpot in the morning and it will be done in time for dinner. Red Beans and Rice Serves 6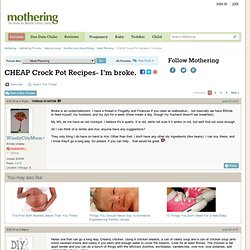 How do you figure out how to meal plan?
Okay, I've said this before, so sorry to the mama's who've heard it all. First, get yourself a couple of really good cookbooks. No, you don't have to learn a new recipe every day, but the ones I'm going to suggest will help you, over time, to take what you learn and apply it to the stuff that you already make so that, just maybe, people won't turn their noses up anymore. Get yourself a book called "The New Best Recipe" by the editors of Cooks illustrated.