Meal planning
Blog
It's fair to say that Trudy and I are very excited at the moment. World-first research by a group of scientists from the University of Kiel in Germany has found that a MediterrAsian diet — which combines the best aspects of Mediterranean and Asian diets (and a way of eating we've been advocating for well over a decade) — could be the ideal diet for living a long and healthy life. The research, published in the current edition of the journal Oxidative Medicine and Cellular Longevity, is only preliminary at this stage, but the results have been so positive that the four scientists involved (including Dr. Gerald Rimbach, a former first editor for the British Journal of Nutrition) are urging more research.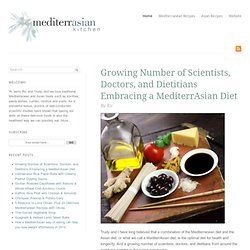 Food & cooking - MediterAsian.com
CHEAP Crock Pot Recipes- I'm broke.
I'm from Louisiana and the standard Monday dinner is Red Beans and Rice. I developed this recipe for cooking the beans in the crockpot years ago. That is for the older crockpots. New ones cook hotter, so cooking times will be less. Probably you can put all the ingredients in a newer crockpot in the morning and it will be done in time for dinner. Red Beans and Rice Serves 6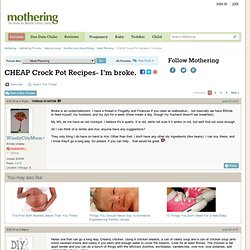 How do you figure out how to meal plan?
Okay, I've said this before, so sorry to the mama's who've heard it all. First, get yourself a couple of really good cookbooks. No, you don't have to learn a new recipe every day, but the ones I'm going to suggest will help you, over time, to take what you learn and apply it to the stuff that you already make so that, just maybe, people won't turn their noses up anymore. Get yourself a book called "The New Best Recipe" by the editors of Cooks illustrated.