Cool Items
C# Programming Guide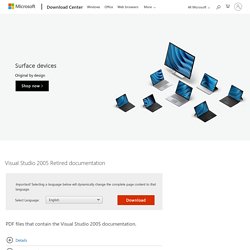 Visual C#
Microsoft Visual C# 2005, pronounced C sharp, is a programming language designed for building a wide range of applications that run on the .NET Framework. C# is simple, powerful, type-safe, and object-oriented.
Tumult HyperEdit: The live HTML and PHP editor for Mac OS X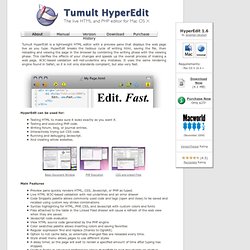 Tumult HyperEdit is a lightweight HTML editor with a preview pane that displays the web page live as you type. HyperEdit breaks the tedious cycle of writing html, saving the file, then reloading and viewing the page in the browser by combining the writing phase with the viewing phase. This clarifies the effects of your changes and speeds up the overall process of making a web page. W3C-based validation will red-underline any mistakes.
Download
As of July 2012, Google Notebook has shut down and all Notebook data should now be in Google Docs. As previously announced , in most cases we were able to automatically export the Notebook data, so please visit Google Docs . Also please update any bookmarks or links to Notebook so that they point to Docs instead. Here are answers to some questions about this transition. We may add or update questions over time.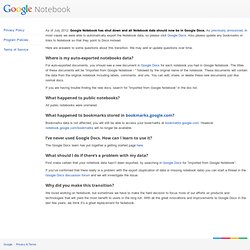 Lisa Stovall
Web History
Places
Get found on Google free of charge 97% of consumers search for local businesses online. Be there when they're looking for you with Google Places for business - a free local platform from Google.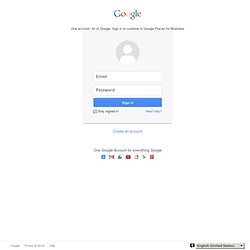 Keywords are what people search for on Google. Your ad appears beside relevant search results.
AdWords - Online Advertising by Google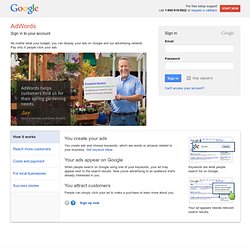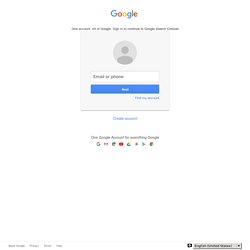 Google Webmaster Tools provides you with detailed reports about your pages' visibility on Google. To get started, simply add and verify your site and you'll start to see information right away. Learn more »
Bookmarks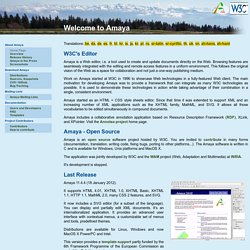 Translations: be , da , de , es , hi , hr , is , ja , kr , pl , ru , sr-latin , sr-cyrillic , th , uk , vn , zh-hans , zh-hant W3C's Editor Amaya is a Web editor, i.e. a tool used to create and update documents directly on the Web.
Comparison of HTML editors
The following tables compare general and technical information for a number of HTML editors .