Networks
High Scalability - High Scalability. The evolution of the web. Welcome to the COOK Report on Internet Protocol.
Subjectivity and intersubjectivity of voluntary peer networks. Excerpted from a discussion by Gideon Rosenblatt: "In networks, authority is distributed and agreed to voluntarily.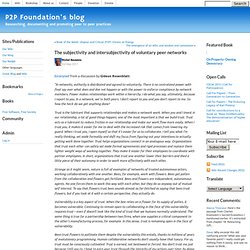 There is no centralized power with final say over what does and doe not happen or with the power to enforce compliance by network members. Power makes relationships work within a hierarchy. Trust and Networks. Trust makes networks work.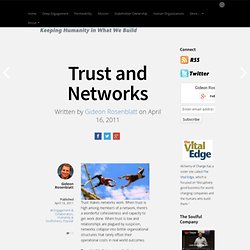 When trust is high among members of a network, there's a wonderful cohesiveness and capacity to get work done. When trust is low and relationships are plagued by suspicion, networks collapse into brittle organizational structures that rarely offset their operational costs in real world outcomes.
---