Share websites
BAE Systems plc, BA.:LSE company performance. Stock Prices, Financial Markets News, FTSE 100 Index. Academy of the London Stock Exchange Group is a training centre of excellence.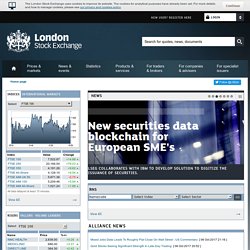 Committed to sharing our knowledge of the global financial markets, our aim is to help professionals from international financial communities enhance their financial and managerial skills and understanding of the topics across the full spectrum of today's capital markets. We also deliver tailor made programmes for stock exchanges, corporations and regulatory authorities throughout the world. View the latest calendar of courses here.
Fool.co.uk: Stock Investing Advice | Stock Research.
---