Sartorialist's aspirants
The Sartorialist. The Cut: New York Magazine's Fashion Blog. COUTE QUE COUTE. Garance doré. Café Mode, l'oeil d'une parisienne (presque) à la page - Lexpres. A-t-on jamais autant pensé à ce qu'on mange?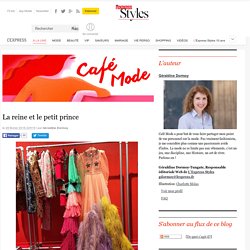 Je ne peux plus ouvrir un magazine sans lire quelque chose sur l'alimentation sans gluten. Sur Instagram, c'est à qui photographiera l'assiette la plus appétissante. Autour de moi, tout le monde a un avis sur les cures détox et chacun cherche son AMAP. Face Hunter. Yvan Rodic. Le Modalogue | Le blog de mode transversal, luxe, tendances, art. Comme un camion : blog mode homme. | Stylesightings. Senior European Correspondent Pernilla Lofberg is Stylesight's Senior European Correspondent, reporting on emerging fashion trends across retail, trade shows, festivals and street style coverage from her home base in London and through frequent travels abroad.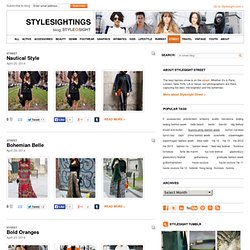 Originally from Sweden, Pernilla began her career assisting fashion stylists in London and New York, eventually landing as a stylist at Net-A-Porter prior to joining Stylesight. Her understanding of both high street and high-end fashion informs her posts for the Stylesightings blog, which she took over in Spring 2013. JUSTJR. 00 o 00 blog. My MANy Bags. Male-Mode. Easy Fashion. Entrez dans la tendance le blog de Guillaume Crouzet. Mais oui , le titre de cette chronique n'est pas illégitime, car c'est bien à un véritable festin de mode que vous êtes conviés avec cette première exposition consacrée en France au créateur anversois Dries Van Noten.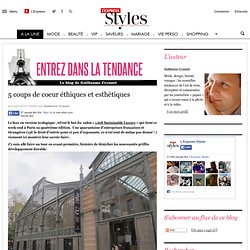 Vendredi dernier, soir du vernissage, je me suis rendu au Musée des Arts Décoratifs, et comme ma consoeur, Géraldine Dormoy a déjà parlé dans Café Mode de son coup de coeur pour cet événement, ce sont les modèles de la mode masculine, un certain « Dries Code », comme titrait joliment Sabrina Champenois dans Libération, dont je voudrais vous parler ici. Si Dries est depuis longtemps l'un de mes créateurs préférés en matière de mode masculine, c'est sans nul doute parce que son balancier créatif oscille sans cesse du pur jansénisme nordique à l'exubérance la plus volubile. Impossible de savoir avant l'heure du défilé quelle sera la tonalité de sa saison : motifs all-over, couleurs sourdes, coupes au rasoir ou volumes inédits ? Redingote. Luxe oblige. Berkley Magazine - Men's style and men's luxury fashion blog.
NICOLA FORMICHETTI'S BLOG!! Iconoclastine Inc. - Mode homme, photo, marketing, concepts et p.
---