Reflection en cours
User Experience - Stack Exchange. Little Big Details. Lawyer assesses Pinterest's copyright situation. The Shocking Truth About How Web Graphics Affect Conversions. Does this situation feel familiar?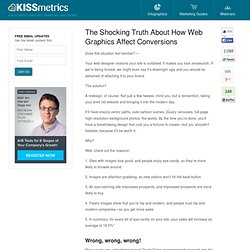 — Your web designer reckons your site is outdated. It makes you look amateurish. If we're being honest, we might even say it's downright ugly and you should be ashamed of attaching it to your brand. The solution? Mobile UI Patterns | Venue Detail. Y'a-t-il un designer pour sauver le Huffington Post ? Hello Je découvre ce matin la version française du site américain d'information, le Huffington Post.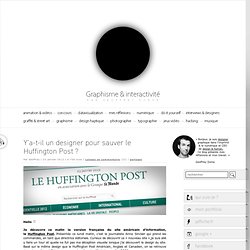 Présentée ce lundi matin, c'est la journaliste Anne Sinclair qui prend les commandes, en tant que directrice éditoriale. Curieux de découvrir ce « nouveau site »,je suis allé y faire un tour et quelle ne fut pas ma déception visuelle lorsque j'ai découvert le design du site. Basé sur le même design que le Huffington Post Américain, Anglais et Canadien, on se retrouve devant un site qui flirte un peu avec les sites du début des années 2000.
Pour rappel, un site d'informations est fait pour être…lu.
---