LIFE.com's 2011 Photo Blog Awards
Notes
Photographer Hassan Hajjaj's "Kesh Angels" share a similar name to Hell's Angels. But they're not a gang. They're Moroccan. And women. And really colorful.
The Picture Show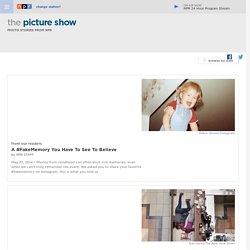 New York Times Photojournalism - Photography, Video and Visual Journalism Archives - Lens Blog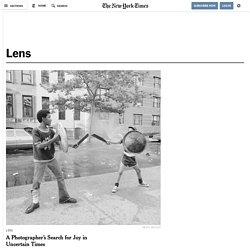 A digital subscription is required for unlimited access to NYTimes.com and mobile applications. No subscription is required to receive access to the home page, section fronts and blog fronts — including the page you are reading now. Nonsubscribers are also able to read 10 full-length articles (including blog posts) per month free on NYTimes.com. Articles linked from other sites — including search engines, non-Times blogs, and social media — will also be free. Digital Subscription FAQ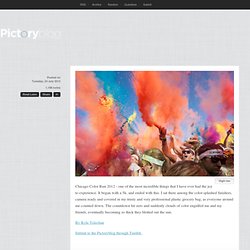 Pictory Blog
So excited to release some more details about Phoot Camp 2012, taking place June 14-18, 2012 near Woodstock, NY. Apply by 4/30! (Photo modified from a shot from Phoot Camp 2011 by Michael O'Neal) The reason I picked upstate New York for this year's event is that I wanted to put extra pressure on my (supremely capable and talented) campers this year by asking them to each have an exhibition-ready photo by the end of camp.
The Sartorialist
Friday, April 4, 2014 On the Street……Sixteenth St., New York Yes, it's still that cold in New York!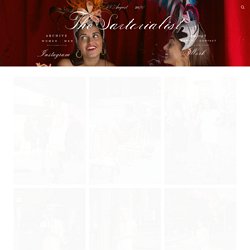 LightBox - From the photo editors of TIME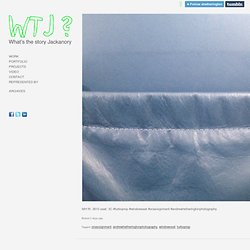 UA flt: 3589 Seat: 4A… #turboprop #fastenseatbeltwhileseated #useseatcushionforflotation #stowmealtrayduringtake-offandlanding #windowseat #onassignment #andrewhetheringtonphotography Today's location… #onassignment #undersurveillance #andrewhetheringtonphotography Room #317 with a wintery view… #aroomwithaview #ahotelroomwithaview #andrewhetheringtonroomwithaview #onassignment #andrewhetheringtonphotography#ahetherington.com UA flt: 4249 seat: 5D #fastenseatbeltwhileseated #usebottomcushionforfloatation #windowseat #onassignment #andrewhetheringtonphotography Today's location… #onassignment #onadangerousassignment #madeitoutalive #andrewhetheringtonphotography
whats the jackanory ? — another fine hetherington™ product quality guaranteed
I have just arrived in Portland, Oregon where I am invited to review portfolio's in the next four days at the PhotoLucida Portfolio Reviews. Already I have had the pleasure to meet several photographers that are on this website. After the intense four days of reviewing I will be heading to Los Angeles. Mopla (Month of Photography Los Angeles) invited me to create a special projection to be shown on April 25 and 27, which is also the closing night party. I have chosen the theme Sublime & Divine; A Painter's Eye.
500 Photographers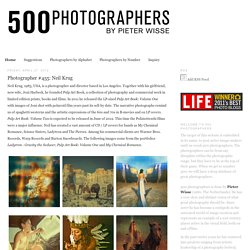 Giveaway Alert! Our pals at ImageSnap print photos onto tiles for mini-magnets, tiling 🛀rooms and more. They're going to print up 3 tiles each for two lucky Photojojo-ers (that's YOU)! To enter, add #PJSnapGiveaway to any Instagram of yours that you'd like on a tile. Fun Instagram fact: Adding a #hashtag to the comments of an old photo still tags it. Winners announced tomorrow.
Photojojo!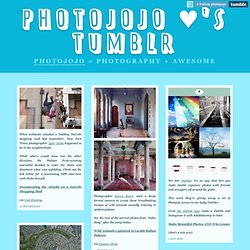 In the fall of 1990, Keizo Kitajima received a commission from Japan's Asahi Shimbun newspaper to visit the Soviet Union, the opportunity to spend a year documenting both people and places in what was then a monolithic entity. 15 republics, 11 time zones, and thousands of miles spanning the two—the task was daunting in the All the Clothes of a Woman, 1970′s By Roy Arden, This curator's text was originally published for the exhibition 'Hans-Peter Feldmann' at the Contemporary Art Gallery, Vancouver, June 9 – August 20, 2006. Hans-Peter Feldmann's oeuvre includes works in many media, from painting to sculpture, installation, photography, collage, bookworks, archives or collections of images, objects, etc, however HANS-PETER FELDMANN: "Hans-Peter Feldmann" (2006)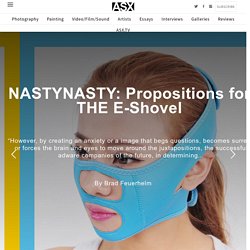 AMERICAN SUBURB X
PDN Photo of the Day
Prison Photography
Over a period of three months, Italian photographer Gaetano Pezzella (Flickr) went inside of Rome's infamous Rebibbia Prison and made portraits unlike portraiture those we are accustomed to seeing. With bright colors, strong graphic considerations, stark light, diverse posture and proximity it ends up a mixed bag. Some images look lije magazine head shots, others fashion shoots.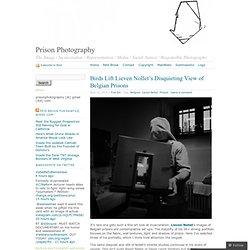 Joe McNally's Blog
Dancer by a window, Havana…… Nikon DF camera, 1/25th sec; f4; ISO 400; 24-120mm lens. Cuban Cowboy, by a farmhouse window….Nikon DF camera; 1/50th sec; f3.5; ISO 100; 28mm f1.4 lens. Heading to St. Lucia again, and the Anse Chastenet/Jade Mountain Resort to teach advanced lighting techniques, and all manner of post production wizardry, courtesy of my good friend and co-instructor, RC Concepcion. We start with an …
A Photo Editor — Former Photography Director Rob Haggart
In the sixth grade, we did a project on the cultural traditions of a foreign country. We had to write reports in our chicken-scratch-children's penmanship, and some kids cooked food as well. One Korean student brought in some Bul Go Gi, and it was delicious. I ended up with Yugoslavia, about which I knew next to nothing. Fortunately, a family friend had started importing Yugos to the US, so at least I could talk about that. A less-than-educated young person might reasonably ask, "What is Yugoslavia?"
Associated Press photographer Anja Niedringhaus was killed today, shot to death by an Afghan policeman while covering the upcoming national election. She covered conflicts from Bosnia to Afghanistan for more than 20 years, earning a Pulitzer Prize in 2005, as part of a team of AP photographers covering the Iraq War. Last November I was very happy to be able to feature her amazing work in a photo essay titled "Afghanistan: Seen Through the Lens of Anja Niedringhaus." What I wrote then remains true: Documenting a decades-long story like the Afghanistan War is a challenge for any photojournalist, from simple logistical issues, to serious safety concerns, to the difficulty of keeping the narrative fresh and compelling. Niedringhaus did a remarkable job, telling people's stories with a strong, consistent voice, an amazing eye for light and composition, and a level of compassion that clearly shows through her images.
In Focus
Hover over the image for navigation and full screen controls Robin Apple I Never Promised You a Rose Garden
burn magazine
Conscientious
aCurator
Travel photography, Fashion photography, Documentary photography, Editorial photography, and Portrait Photographers: Feature Shoot