LIFE.com's 2011 Photo Blog Awards
Notes. April 26, 2014 By Robert Hariman — If the National Geographic photos are aimed at social reform, they document something else as well: the shift in modernism from a utopian to a dystopian trajectory.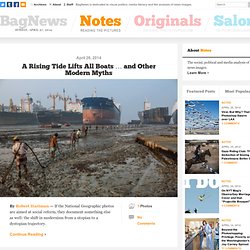 Continue Reading By Michael Shaw — I'm entranced, too, but I'm wondering why architectural photographer, Mike Kelley's beautiful and meticulous LAX photoshop image, "Wake Turbulence," went viral. The Picture Show. New York Times Photojournalism - Photography, Video and Visual Journalism Archives - Lens Blog.
Pictory Blog. The Sartorialist. LightBox - From the photo editors of TIME. Whats the jackanory ? — another fine hetherington™ product quality guaranteed. 500 Photographers. Photojojo! AMERICAN SUBURB X. PDN Photo of the Day. Prison Photography. Joe McNally's Blog. We celebrated Earth Day this past week.
This observance has been around for a while now, and back in the 70′s I was occasionally assigned to cover some of the events. I shot the above for UPI one year, at an Earth Day observance at the UN. I recall it being the usual, uh, cluster….k, in NY press terminology, with all the papers, the wires, and the TV folks angling for angles and exclusives. I was working for the formidable drill instructor of editors, Larry DeSantis, or LD, as we called him, who told me in no uncertain terms to get the muckety-mucks. In color. A Photo Editor — Former Photography Director Rob Haggart.
In Focus. The 26th annual National Geographic Traveler Photo Contest is under way, and entries will be accepted for another six weeks, until June 30, 2014.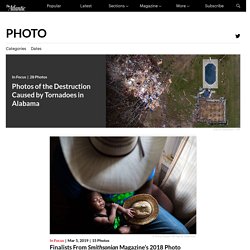 First prize winner will receive an 8-day Alaskan expedition for two. National Geographic was once more kind enough to allow me to share some of the early entries with you here, gathered from four categories: Travel Portraits, Outdoor Scenes, Sense of Place, and Spontaneous Moments. Photos and captions by the photographers. [30 photos] Choose: Burn magazine. Conscientious. Articles Contemporary Photographers Diane Meyer May 6, 2013 – According to the artist, Diane Meyer's Time Spent That Might Otherwise Be Forgotten "is based on photographs taken at various points in my life and arranged by location.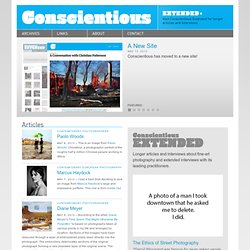 aCurator. Travel photography, Fashion photography, Documentary photography, Editorial photography, and Portrait Photographers: Feature Shoot.
---
---