Les liens de Julien Magre
tinyvices.com
the curving hip, the soothing shade
The Photo Coterie
The Photography Post : The most current discussions on the state of photography
SHANE LAVALETTE / JOURNAL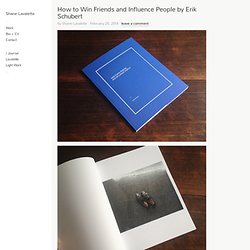 Jessica Backhaus' latest monograph Once, Still & Forever is a painterly reflection on time, place, and emotion.
Noah Kalina. Blog.
MANY
For reasons having nothing to do with religion, my six-year-old recently started attending a Catholic school. As we prepared for his first day, I was a little worried about his lack of knowledge about Christianity. Not only had he never been to church, I'm not sure we'd ever explained the whole Christ thing. Weeks after he started school, Pope Benedict announced that he was stepping down. With all of the talk in the news of red shoes and black smoke, I was even more concerned. I felt like we'd moved our son to a foreign country and we didn't speak the language.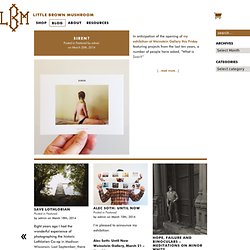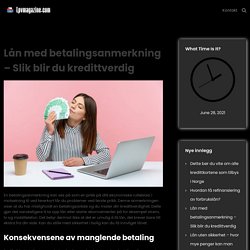 la pura vida
© Blake Andrews – From the upcoming LPV Magazine Issue #1 I sent Blake an email about an topic that was circulating around a few photography blogs to get his opinion on things because his opinion on things always tends to be rather interesting.
FJORD Mountaineer Power Plant It's extremely difficult to photograph power plants on company property. If you look at projects that tackle power plants or involve power plants in some way, you'll notice that most images are shot from a distance, across the road, or are photographed in a way that hides most of the foreground.
Digressions: A Blog
Articles Book Reviews , Photobooks Review: Closed Cities by Gregor Sailer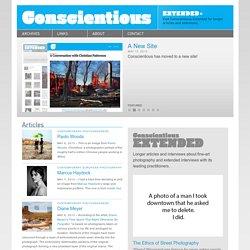 centritis
A Photo Student › The Adventures of James Pomerantz in Photo MFA Land