Articles
Photographs of human trafficking and enslavement around the world Lisa Kristine It was 130 degrees when I was first introduced to the brick kilns of Nepal. In these severe temperatures, men, women, and children -- whole families, in fact -- were surrounded by a dense cloud of dust while mechanically stacking bricks on their heads, carrying them, 18 at a time, from the scorching kilns to trucks hundreds of yards away.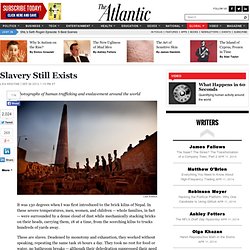 Slavery Still Exists - Lisa Kristine
Yovany Gonzalez's Wells Fargo Lawsuit Alleges Bank Fired Him, Cut Dying Daughter's Health Insurance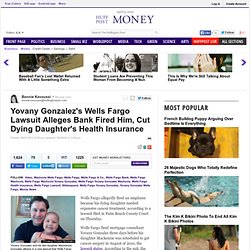 Wells Fargo allegedly fired an employee because his dying daughter needed expensive cancer treatment, according to a lawsuit filed in Palm Beach County Court on Thursday.
NEW YORK (AP) — High fructose corn syrup won't get a wholesome new name after all.
FDA rejects new name for high fructose corn syrup
Drug use became endemic among U.S. troops serving in Vietnam with more than 80% getting stoned on marijuana and lysergic acid diethylamide (LSD).
The Fraudulent Criminalization of Marijuana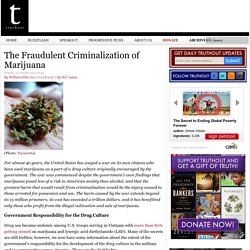 The surveillance experts at the National Security Agency won't tell two powerful United States Senators how many Americans have had their communications picked up by the agency as part of its sweeping new counterterrorism powers. The reason: it would violate your privacy to say so.
NSA: It Would Violate Your Privacy to Say if We Spied on You | Danger Room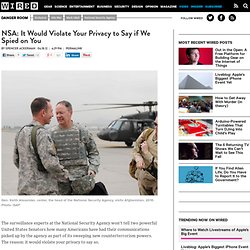 FDA Must Rethink Antibiotics In Animal Feed, Federal Judge Orders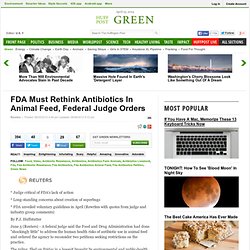 * Judge critical of FDA's lack of action
Senate panel approves five-year extension of warrantless wiretapping program
By Eric W. Dolan Wednesday, May 23, 2012 16:44 EDT The Senate Intelligence Committee on Tuesday approved the extension of legislation that authorized a sweeping warrantless wiretapping program started under the Bush Administration.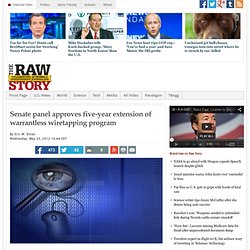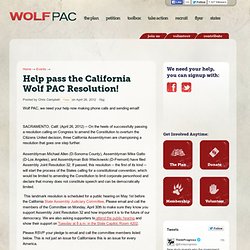 Wolf PAC, we need your help now making phone calls and sending email! SACRAMENTO, Calif. (April 26, 2012) -- On the heels of successfully passing a resolution calling on Congress to amend the Constitution to overturn the Citizens United decision, three California Assemblymen are championing a resolution that goes one step further.
Help pass the California Wolf PAC Resolution! - Wolf PAC
After a date, a pitch or a job interview, there's a good chance you're going to get Googled. Online reputation manager BrandYourself now helps you figure out who is searching for your name.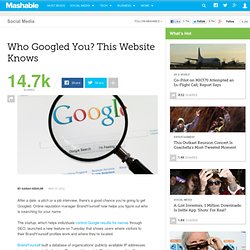 Several hours after Obama's drug czar told a room filled with Democratic power brokers at the Center for American Progress that the "war on drugs" was over, 23-year-old Daniel Chong sat down with NBC San Diego to recount the five days he spent handcuffed in a DEA holding cell without food or water after he was arrested at a "4/20 party."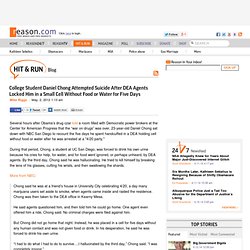 College Student Daniel Chong Attempted Suicide After DEA Agents Locked Him in a Small Cell Without Food or Water for Five Days
Choking Game: 1 in 16 Kids Have Tried It, Study Says
One in 16 eighth-graders surveyed in Oregon admit to experimenting with "the choking game" (also known as asphyxia) at least once, according to research published today in Pediactrics .
Iran Hopes to Be Rid of Meddlesome Internet by August
Facebook isn't making us lonely. It's making us anxious. Get over it.
As a masterpiece and a cultural catastrophe at once, Facebook is distinctly American.
SHINER - A father caught a man molesting his 4-year-old daughter and beat him to death Saturday, the Lavaca County sheriff said. Sheriff Micah Harmon said the death occurred about 3:45 p.m. in a residence along County Road 302 near Shiner. The name of the deceased man, a 47-year-old from Gonzales, was not released because his relatives have not been notified, Harmon said.
Father beats man to death; sheriff says dad reacted to his daughter, 4, being sexually assaulted
Over the weekend, the Obama administration issued a potentially game-changing statement on the blacklist bills, saying it would oppose PIPA and SOPA as written, and drew an important line in the sand by emphasizing that it "will not support" any bill "that reduces freedom of expression, increases cybersecurity risk, or undermines the dynamic, innovative global Internet."
Meet SOPA's evil twin, ACTA - Big Tech
By Dan Mitchell, contributor
CISPA = SOPA 2.0?
CISPA legislation seen by many as SOPA 2.0
White House will propose new digital copyright laws | Privacy Inc.
The RIAA Pirated $9 Million Worth of TV Shows
EU votes in favour of tougher copyright enforcement News
EU Parliament calls for pan-EU copyright law
List of porn pirates leaked on to internet
SOPA Anti-Porn Amendment Rejected By Bipartisan Coalition