Wordpress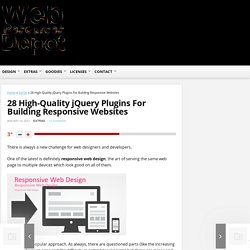 There is always a new challenge for web designers and developers. One of the latest is definitely responsive web design; the art of serving the same web page to multiple devices which look good on all of them. It is a getting-popular approach.
28 High-Quality jQuery Plugins For Building Responsive Websites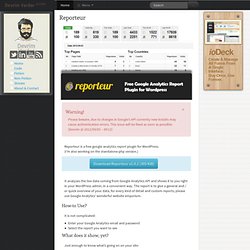 Warning! Please beware, due to changes in Google's API currently new installs may cause authentication errors. This issue will be fixed as soon as possible. (Devrim @ 2012/09/03 – 09:12)
Reporteur :: free analytics report plugin :: @stildv of stild.com presents :: A Wordpress Plugin, A Standalone Splash Page, A Bird, A Plane!
Based on Foundation Reverie Framework is based on ZURB's Foundation, one of the most advanced responsive front-end framework in the world. Reverie integrates firmly with Foundation with custom features.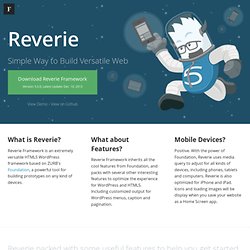 Wordless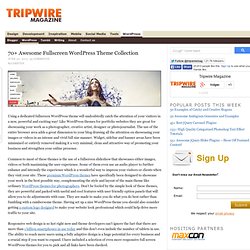 Using a dedicated fullscreen WordPress theme will undoubtedly catch the attention of your visitors in a new, powerful and exciting way! Like WordPress themes for portfolio websites they are great for showcasing your work as a photographer, creative artist, designer or photojournalist. The use of the entire browser area adds a great dimension to your blog drawing all the attention on showcasing your images or videos in an intense and vivid full size manner.
During 2012 there were many progressions in the world of web design, and one of the main success stories was the growth and popularity of responsive web design. It's no wonder either, as we were in need of something like this, to give an ounce of flexibility to traditional design – which is exactly what responsive design has done. With more and more of us choosing to browse the web using both tablets and smart phones in addition to out laptops and tablets – a responsive way to altering the size and layout of a website immediately and hassle free was drastically needed. And fast.
<?php * WordPress Query Comprehensive Reference
WP: Query $args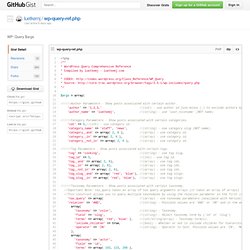 Turbo-charge your custom WordPress theme development! Wonderflux allows you to rapidly develop highly sophisticated, custom WordPress themes with just a handful of files (minimum is just 1 – style.css) using the principle of a Child theme. For designers Create unlimited layout configurations with a fully dynamic CSS grid system, with filters to alter on the fly!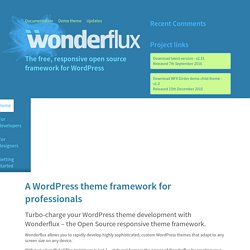 Wonderflux - WordPress free, open source theme framework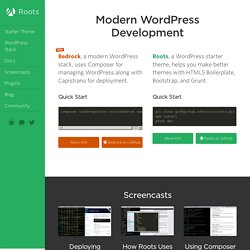 We've released a WordPress Stage Switcher plugin that will allow you to easily switch between environments from the WordPress admin bar: You'll need to have ENVIRONMENTS and WP_ENV defined in your WordPress config to use the stage switcher. The ENVIRONMENTS constant must be a serialized array of 'environment' => 'url' elements: $envs = array( 'development' => 'http://example.dev', 'staging' => 'http://staging.example.com', 'production' => 'http://example.com' ); define('ENVIRONMENTS', serialize($envs));