Web Development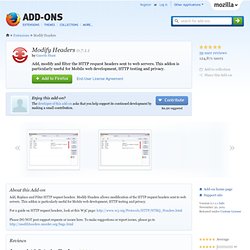 The Development Channel lets you test an experimental new version of this add-on before it's released to the general public. Once you install the development version, you will continue to get updates from this channel. To stop receiving development updates, reinstall the default version from the link above. Install development version Caution: Development versions of this add-on have not been reviewed by Mozilla.
Modify Headers
Zippopotamus- Zip Code Galore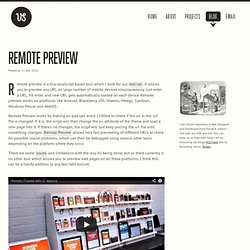 Remote Preview
Posted on 11 Nov 2012 Remote preview is a tiny JavaScript based tool which I built for our test lab. It allows you to preview any URL on large number of mobile devices simultaneously. Just enter a URL, hit enter, and new URL gets automatically loaded on each device. Remote preview works on platforms like Android, Blackberry, iOS, Maemo, Meego, Symbian, Windows Phone and WebOS.
Barkeep - the friendly code review system
Who is the Barkeep? Barkeep is "the friendly code review system" — a fast, fun way to review code. Engineering organizations can use it to keep the quality bar high. With it you can watch commits made to any Git repository, see diffs, write comments, and have those comments emailed to your fellow committers. How he does it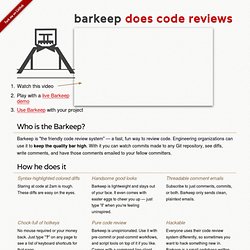 State Table - Every Site Needs One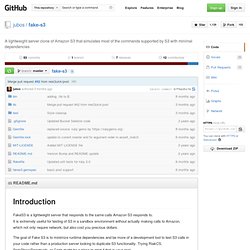 jubos/fake-s3
README.md Introduction FakeS3 is a lightweight server that responds to the same calls Amazon S3 responds to.
apprentice.io : Home