Apologetics
A Debate on the Continuation of Prophecy. Theopedia, an encyclopedia of Biblical Christianity. Theologica - a bible, theology, politics, news, networking, and discussion site. Limestone Church of Christ | Answering The Atheist Archives. Load Impact - Online Load Testing and Performance Testing Service. The Official Peter Kreeft Site - Introduction. The Son of God and Ministry to Muslims. We had a good conversation in response to Collin Hanson's article in Christianity Today regarding ministry to Muslims and some how to approach the translation of "son of God.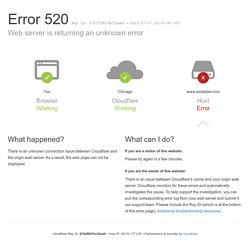 " In response to some of the material covered in that article, and other articles by Rick brown my friend, "Rod," offers his thoughts below. Due to his situation, I cannot use his real name. The Conversation for December 2009 | The Global Conversation. For the past 2,000 years, the Kingdom of God has expanded as people groups representing the world's "minor religious traditions" (animistic and polytheistic) in Europe, Africa, Asia, and the Americas embraced the gospel of Jesus Christ.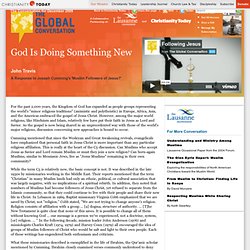 However, among the major world religions, like Hinduism and Islam, relatively few have put their faith in Jesus as Lord and Savior. As the gospel is now being shared in an unprecedented way with those of the world's major religions, discussion concerning new approaches is bound to occur. Cumming mentioned that since the Wesleyan and Great Awakening revivals, evangelicals have emphasized that personal faith in Jesus Christ is more important than any particular religious affiliation. This is really at the heart of the C5 discussion. Can Muslims who accept Jesus as Savior and Lord remain Muslim or must they join a new religion? MP3. Dr James White was in South Africa the past weekend where he held a Biblical worldview seminar addressing topics which are very appropriate for our time.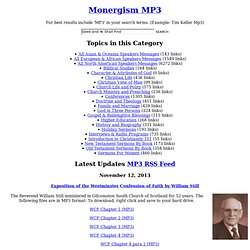 Everyone has a worldview. It's the lens you use to interpret life, the way you make sense of the world and your place in it. But is there a right and a wrong worldview, or is everyone's equally valid? In a maze of competing worldviews today, how can we find our way? Reformed Answers to Bible and Theology Questions. Got a question about Christianity, the Bible or theology?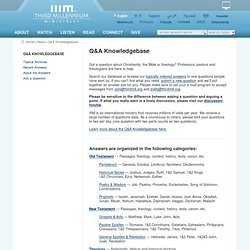 Professors, pastors and theologians are here to help. Search our database or browse our topically indexed answers to real questions people have sent us. If you can't find what you need, submit a new question and we'll put together an answer just for you. Please make sure to set your e-mail program to accept messages from rpm@thirdmill.org and jnally@thirdmill.org. Topics - The Gospel Coalition. The Gospel Coalition Donate About Us Home Resources.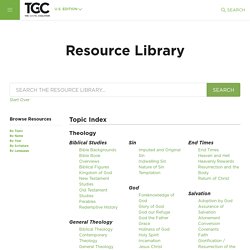 World Religions Religion Statistics Geography Church Statistics.
---