Apologetics
Justin Taylor | 10:39 am CT Below is an hour-long debate/discussion between Ian Hamilton ( Cambridge Presbyterian Church ; Cambridge, England) and Wayne Grudem ( Phoenix Seminary , Arizona) on the role and continuation of prophecy in the church today. Adrian Reynolds moderated the discussion, which took place at Proclamation Trust 's 2010 Evangelical Ministry Assembly (EMA).
A Debate on the Continuation of Prophecy – Justin Taylor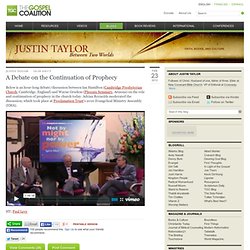 Theologica - a bible, theology, politics, news, networking, and discussion site
Limestone Church of Christ | Answering The Atheist Archives
JohnLennox.org | Science and Ethics
The Official Peter Kreeft Site - Introduction
We had a good conversation in response to Collin Hanson's article in Christianity Today regarding ministry to Muslims and some how to approach the translation of "son of God." In response to some of the material covered in that article, and other articles by Rick brown my friend, "Rod," offers his thoughts below. Due to his situation, I cannot use his real name.
The Son of God and Ministry to Muslims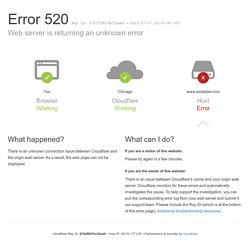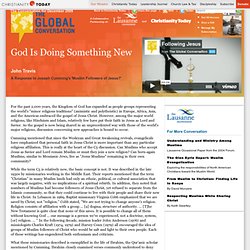 The Conversation for December 2009 | The Global Conversation
For the past 2,000 years, the Kingdom of God has expanded as people groups representing the world's "minor religious traditions" (animistic and polytheistic) in Europe, Africa, Asia, and the Americas embraced the gospel of Jesus Christ. However, among the major world religions, like Hinduism and Islam, relatively few have put their faith in Jesus as Lord and Savior.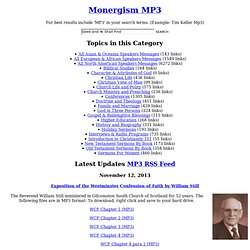 Hugh Binning (1627-1653) Hugh Binning was son of John Binning and Margaret M'Kell, daughter of Matthew M'Kell, minister of Bothwell, and sister of Hugh M'Kell, one of the ministers of Edinburgh. His father's worldly circumstances were so good that Hugh was given a very liberal education. Before the age of fourteen, he entered upon the study of philosophy in the University of Glasgow. By the age of nineteen, he became regent and professor of philosophy.
MP3
Reformed Answers to Bible and Theology Questions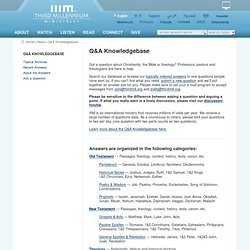 Got a question about Christianity, the Bible or theology?
The Gospel Coalition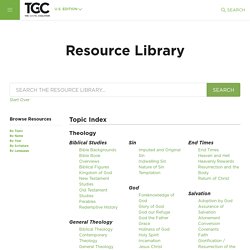 Topics - The Gospel Coalition
World Religions Religion Statistics Geography Church Statistics